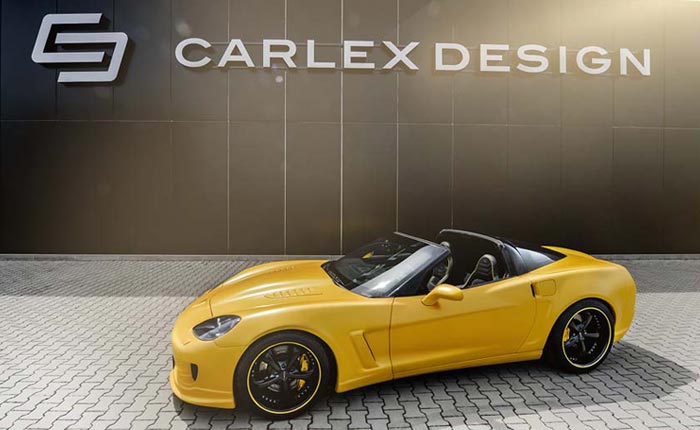 Much has been written in the press about the interiors of Corvettes prior to the C7 having materials that were not up to the quality level of the competition. If you're happy with the performance of your C6 — and you should be because the car is no slouch either on the road or at the track — but you'd like to upgrade to the latest snazzy interior, Carlex Design has introduced its Yellow Line interior for the C6 Corvette that may be what you are looking for.
Carlex Design
Carlex Design specializes in designing and manufacturing unique interiors for just about anything on wheels—from the Rolls Royce Phantom and Ferrari 458 Spider to the MINI and the Volkswagen Golf. Their mission is to create cutting edge projects and products at an unmatched level.
Upscale Interior for C6 Corvette
Carlex recently unveiled their take on an upscale interior for the Corvette C6 that features an interesting amalgam of leather, carbon fiber and Alcantara. Leather seats with Alcantara inserts in the side bolsters, seat, and back, accent the Alcantara-covered dash pad. The black interior is set off with yellow piping and stitching on the seats, console and door panels to match the exterior color.
Carbon fiber accents are on the door panels, instrument cluster, and the console.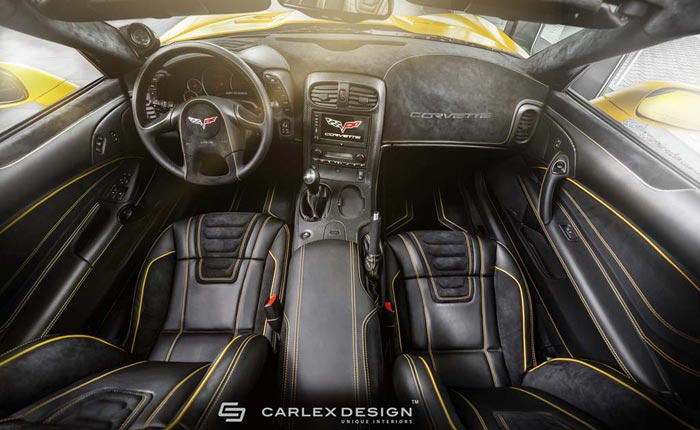 New Corvette C6 Front Fascia
The C6 used to introduce Carlex Designs new Yellow Line interiors is, appropriately enough, painted a bright yellow with the windshield frame, the targa bar and, presumably, the removable roof panel finished in black. The Carlex demonstration C6 has new body panels including a front fascia with an unadorned rectangular opening flanked by what appear to be brake cooling air intakes on either side.
Other reports say the engine has been pumped up to produce 1,100 horsepower, but we were not been able to independently verify that figure, nor were we able to find any photos of the engine.
If you want to take your C6 Corvette way uptown and you like what you see, visit Carlex Design. You can bet there won't be another C6 with the same interior at the next cruise-in.

Source:
Carlex Design via Motorward

Related:
Ward's Names the Corvette Stingray to its 10 Best Interiors List for 2014
[PICS] 1976 Corvette Stingray Gets Updated by Vilner
Spruce Up Dad's Corvette with Corvette America's Embroidery Collection