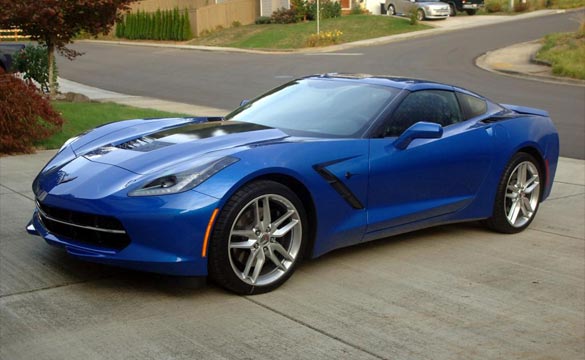 It isn't easy to impress the folks at Consumer Reports, but the 2015 Corvette Stingray 3LT just did it.
The Bowling Green-assembled Corvette earned a total of 92 points in Consumer Reports' annual rating of vehicles, highest out of all American sports cars. Runner-up was the Chevrolet Camaro SS with 66 points.
Consumer Reports comes up with a score based on how each vehicle does in more than 50 tests, including safety, performance, fuel economy, comfort/convenience, warranty, and specifications.
Jeff Bartlett, deputy editor of autos for Consumer Reports, said the Corvette was a real standout in the dynamic area.
In fact, he used some pretty impressive words to describe the Stingray's acceleration ("breathtaking"), handling ("tenacious"), and braking ("fantastic").
"It's by far the most extreme and exciting Corvette that's been widely offered," Bartlett said.
He was especially impressed with the acceleration since the Stingray reaches 0-60 mph in just 4.3 seconds and praised the car's ability to let the driver dial in five different driving modes. "That really gives great versatility to the car," Bartlett said.
The Tesla Model S, competing in the luxury large car category, earned the highest score of any American vehicle overall, racking up 99 points.
Other categories included compact, midsized, large, luxury compact, luxury midsized, small SUV, midsized SUV, large SUV, luxury SUV, full-sized pickups, minivan and wagon.

Source:
Bowling Green Daily News

Related:
[VIDEO] Consumer Reports: The Corvette Stingray is One of the Most Loved Cars
Consumer Reports Drives the 2014 Corvette Stingray
Consumer Reports Names the Corvette Z06 as the Best Car in Chevrolet's Lineup