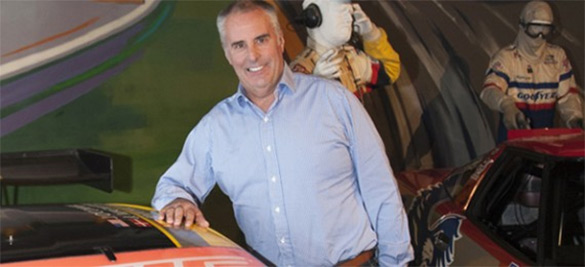 The opening of the new National Corvette Museum Motorsports Park is less than a year away.
To help with the construction of the park and develop overall plans for operations, the Museum has appointed a veteran in the industry, Mitch Wright, as general manager.
Once he has helped the park get up and running, Wright will manage and oversee the operation.
Wendell Strode, executive director of the Museum, said Wright was the number one choice to run the park.
"His wealth of experience and involvement with the construction of other motorsports facilities will be extremely beneficial to this project," Strode said. "We are honored to have Mitch on board."
Wright's experience over a 35-plus year career is impressive. He arrives in Bowling Green after years of working at several successful motorsports parks, not to mention he is a championship race car driver, a highly respected race car builder and developer, and a key figure in the SCCA World Challenge racing series' success.
Wright has previously served in leadership positions, helping develop programs and overseeing operations and events at Miller Motorsports Park in Utah, NOLA Motorsports Park in New Orleans, Pittsburgh International Race Complex, and Sports Car Club of America Pro-Racing.
"I am really excited to be part of this fantastic facility and the NCM Motorsports Park team," Wright said. "I am looking forward to being a part of making the NCM Motorsports Park and Bowling Green a destination for corporate activity, driver training and education, and recreational motorsports for car and motorcycle enthusiasts. A great buzz within the enthusiast groups is building, and next fall is coming fast. I am looking forward to showing off this great venue to all that come to drive, ride or tour the place."
Learn more about Wright on the NCM Motorsports Park website at www.motorsportspark.org.
Click here to watch a video about Mitch:

Source:
NCM Motorsports Park

Related:
[VIDEO] Watch the Groundbreaking Ceremony of the Corvette Museum's Motorsports Park
Corvette Museum Surpasses Fundraising Goal to Build the Motorsports Park
[VIDEO] Corvette Museum Begins Clearing Land for the Motorsports Park