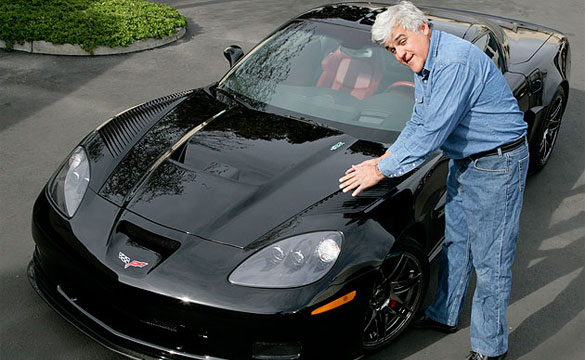 Article contributed by Mitch Talley
One of the great things about being a Corvette fanatic is that we definitely aren't alone. There are literally millions and millions of fans of this special Chevrolet creation that will celebrate its 60th year with the upcoming 2013 model. Many celebrities are included in the ranks of Corvette lovers, and the website L82corvette.tripod.com has even gone so far as to compile a list of past and present celebrity owners.
That list includes folks like Scott Altman, pilot of the Atlantis Space Shuttle, C4, and Alan Bean, Apollo 12 lunar module pilot, Riverside Gold 1969 Coupe;
Famous musicians are also included, including Def Leppard drummer Rick Allen (1985 Coupe), ZZ Top drummer Frank Beard (Rally Red 1967 Roadster), and singers David Cassidy (white 1990s C4), Sheryl Crow (Ruby Red 1993 Roadster), and Jon Bon Jovi (1958 and Red 1990s C4).
The list of actors features George Clooney (Metallic Blue 1986 Roadster), Farrah Fawcett (Black 1962 and 2002 Z06), James Garner (Black C4 roadster), and Burt Reynolds (Torch Red 2000).
You can see the long list of celebrity owners that L82corvette.tripod.com has compiled, and by the way, the website also points out that the L-82 made its debut in 1973 as the throttled down smog successor to the original LT-1 and bowed out in the 1980 model. With a 9.0:1 compression ratio, 2.02-inch intake/1.60-inch exhaust valves, and hydraulic lifters, it was rated at 250 net horsepower at 5,200 rpm and 285 lb-ft of torque at 4,000 rpm. The L-82 has large port cylinder heads, pushrod guideplates, a long duration camshaft, a forged-steel crankshaft, moly rings, finned aluminum valve covers, a high capacity starter and a four-bolt block.

Source:
L82corvette.tripod.com
Related:
Corvettes on eBay: The A Team's 1984 Corvette
Rick Springfield's 1963 Corvette Sting Ray
Corvette Auction Preview: The Bob McDorman Collection