Replica Corvette ZR1 Wheels Now Available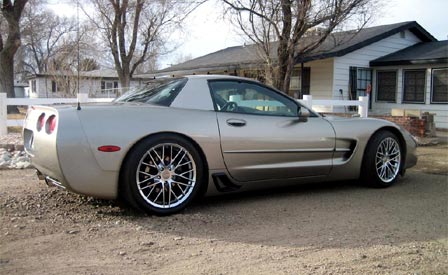 Transform your Corvette by adding a set of the same style of wheels found on the baddest Corvette ever made – the 2009 supercharged ZR1. These triple plated chrome wheels from Ecklers will set your Corvette apart from the others without breaking the bank. And if you drive a C4 or C5 Corvette, the same aggressive looks of the 2009 Corvette ZR1 wheel can be yours as well.
Ecklers replica Corvette ZR1 wheels come in triple plated chrome with a beautiful mirror finish. A center cap is included and no cores are necessary. All Corvette ZR1 wheels come with a 3-year manufacturer's limited warranty on the chrome finish.
For C6 Corvettes:
For C4/C5 Corvettes: