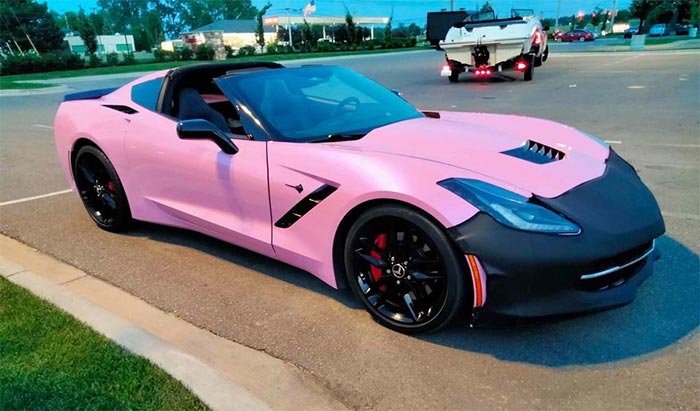 Apparently, Angelyne, the attention-seeking original celebrity persona, isn't the only person who likes to drive pink Corvettes.
Check out this 2014 Corvette Stingray Coupe that's been painted (not wrapped) in an eye-catching shade called Miami Vice Chameleon Pink.
The attention-grabbing car is up for sale in the Flushing, Michigan area after recently being driven there from Florida.

"Runs and drives great," the seller proclaims in a Facebook Marketplace post.
That's encouraging because this Stingray has definitely been enjoyed over the past seven years as the odometer has clicked all the way up to 102,000 miles.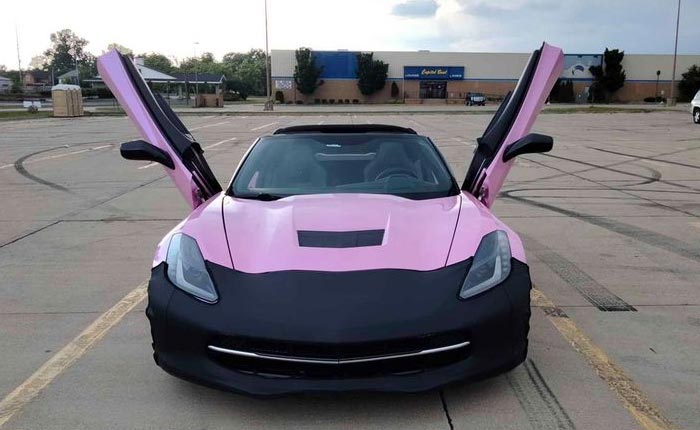 Technically speaking, the car has Lambo-style scissor doors and features the Z51 and 2LT packages, meaning it's packing 460 horsepower under the hood and has nice options such as heated and cooled black leather seats and head-up display. With the C8 no longer offering manual transmissions, this car's 7-speed manual could be a nice throwback for the right buyer.
Meanwhile, that pink paint certainly lives up to its Chameleon moniker, as the seller says it changes from pink to blue to purple metallic – "Beautiful!!!!!"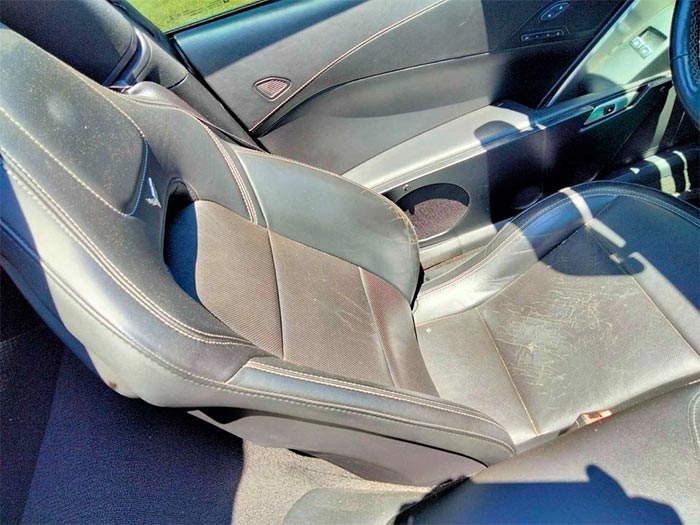 Just don't buy this car if you're timid, though, as the seller boasts "you will have hundreds of lookers when you drive or park this Corvette."
With the current surge in used car prices, it's nice to see a fairly priced C7. Though the miles are admittedly high, this one has been priced accordingly at $31,995 "FIRM – NO TRADES – CASH ONLY!! This is one of the cheapest C7s you will buy in the USA!!!!"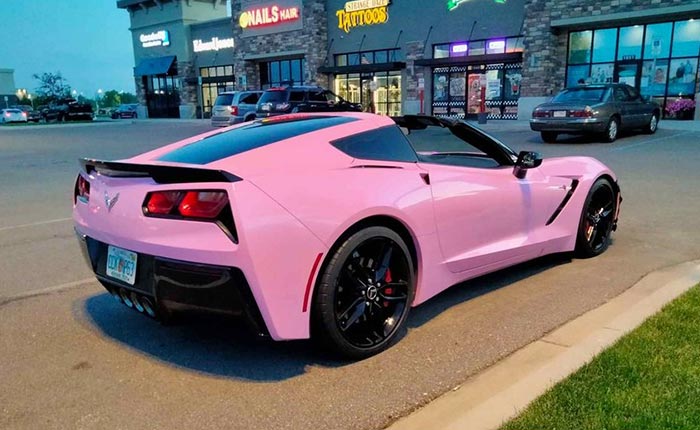 Source:
Facebook Marketplace via wcrz.com

Related:
Don't Miss Out On These Three Highly Collectible Corvettes Offered for Sale by Corvette Mike
Corvettes for Sale: A 100-Mile 2006 Corvette Z06 is on Bring A Trailer
Corvettes for Sale: 1971 Corvette LT-1 Offered at No-Reserve on eBay