Our friends at Mid America Motorworks want you to be ready for your next road trip and they are giving CorvetteBlogger readers a special 10% discount with promo code 621WCB10 on these select products! As a bonus, every customer receives a free pair of Corvette Sunglasses with qualifying purchase. That's a value worth $19.99!
Check out these special offers from Mid America Motorworks exclusively for CorvetteBlogger readers:
Corvette Protect-A-Tops
We all love that open-air driving experience when driving our Corvettes and there's nothing like leaving those T-Tops and Roof Panels back in the garage while you're out and about. But we also know that being without a top when the weather turns bad is a recipe for disaster, and what do you do if you want to run into a store or restaurant? With Protect-A-Tops, you get a lightweight, durable solution for short term interior protection while you're out.

It takes just seconds to deploy the Protect-A-Top on your Corvette and they are a great solution for those who don't want to hassle with your Targa or T-Tops every time you park your Corvette, just to take them off when you hit the road. The panels are made from a black high-grade fabric and are designed to fold to maximize interior storage.
Protect-A-Tops are available for 1968-2019 Corvettes and are priced at $229.99. Save 10% with promo code 621WCB10!
Deluxe Travel Bags
Take your love of Corvettes on the road with these Deluxe Leather Travel Bags featuring your chosen C1-C6 Corvette logos. These spacious bags will hold what you need for that weekend adventure on the road. Officially licensed by GM, these travel bags contain a number of convenient zippered pockets to organize everything from your cell phone to shoes. The bag also features a heavy-duty comfort-grip handle and an adjustable shoulder strap.

Deluxe Leather Travel Bags are available for 1953-2013 Corvettes and are priced at $109.99. Save 10% with promo code 621WCB10!
Rear Cargo Area Organizer Trays
Owners of C4-C7 Corvette coupes are blessed with plenty of cargo storage but don't you just hate when your things start rolling around when driving and then you can't reach what you need? These Rear Cargo Area Organizer Trays are the perfect solution for keeping all your travel necessities in place and easy to reach. The cargo trays are made from lightweight ABS plastic and will provide years of use. The trays are customized for a perfect fit and it takes seconds to install.

Rear Cargo Organizer Trays fit 1984-2019 Corvette Coupes and pricing ranges from $74.99 – $94.99. Save 10% with promo code 621WCB10!
Bonus for CorvetteBlogger Readers!
Each customer will also receive FREE these Silver Frame Track Sunglasses with the Corvette Script on the lens. The sunglasses feature a nickel finish for a matte look and each comes with a vinyl storage case. Get yours today when you use promo code 621WCB10 when making a qualifying purchase.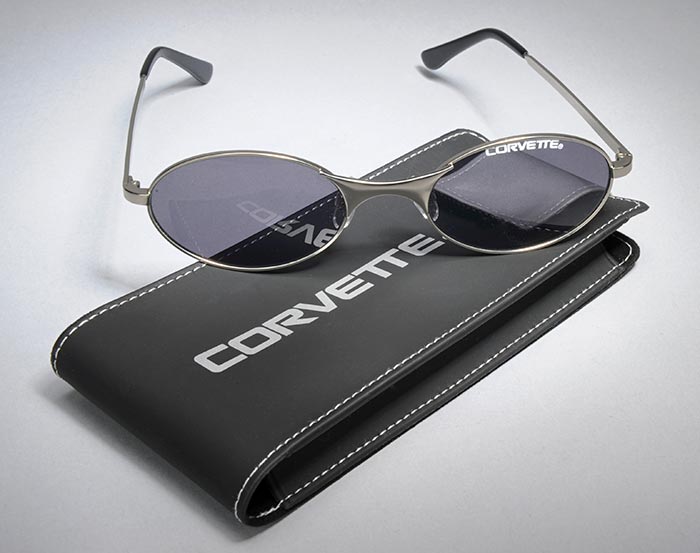 Source:
Mid America Motorworks