We've seen our share of wrecked C8 Corvettes that have already appeared during the relatively short life-span of the 2020 model, but I don't think we've seen a car as heavily damaged as this Elkhart Lake Blue C8 Stingray that is now for sale on the Copart auction website.
The C8 Corvette wears VIN 3031 which means the car was built back in May or early June right after the plant restarted from its two-month shutdown.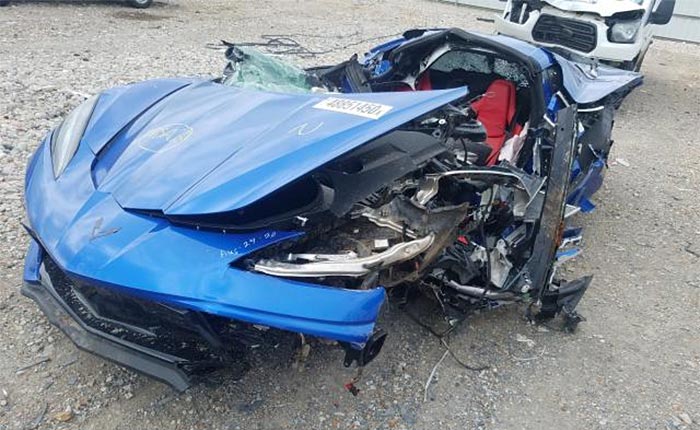 Copart never tells the tale of what happened to the car, but they do list an estimated retail value for the wreck at $70,525 USD.
Now, call me crazy, but there ain't no way somebody is rebuilding this. The damage to the car is described as "all over" and about the only good parts we see are the front right wheel and maybe that headlight housing on the front right as well. Everything else looks like it got hit by a train.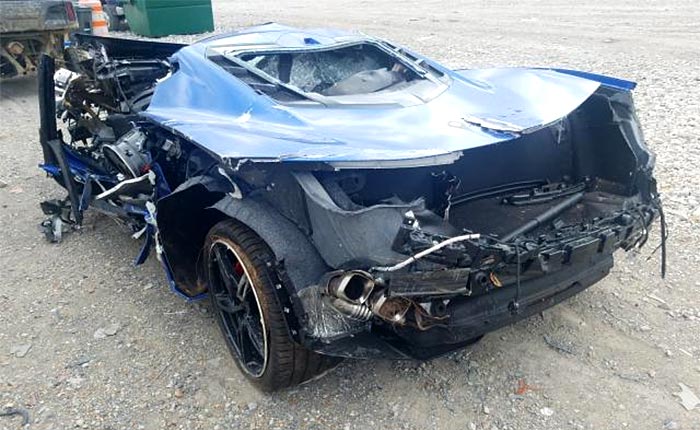 However, as we circle around to the back of the car, we note the rear engine compartment is still fairly intact and so the LT2 V8 and DCT transmission may have survived! So maybe there is a reason this car wasn't simply written off and sent to the crusher.
We certainly hope the occupants of the car survived this crash. But in our opinion, this car is done.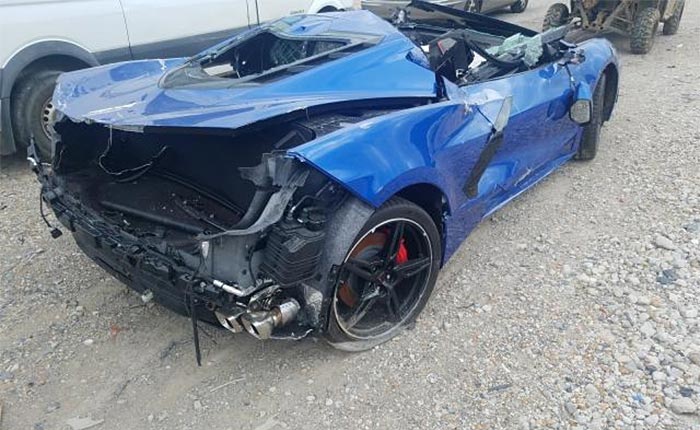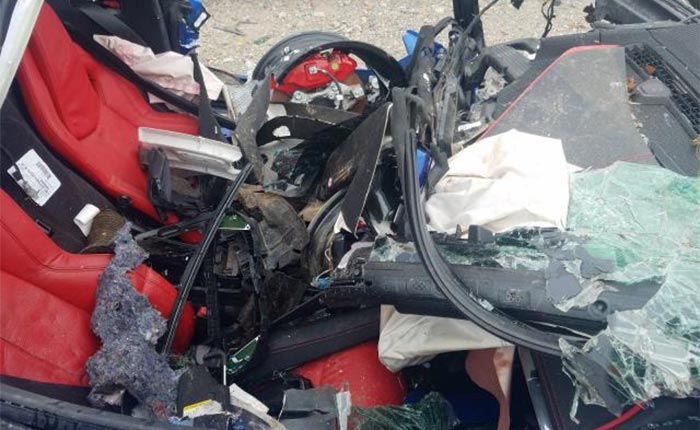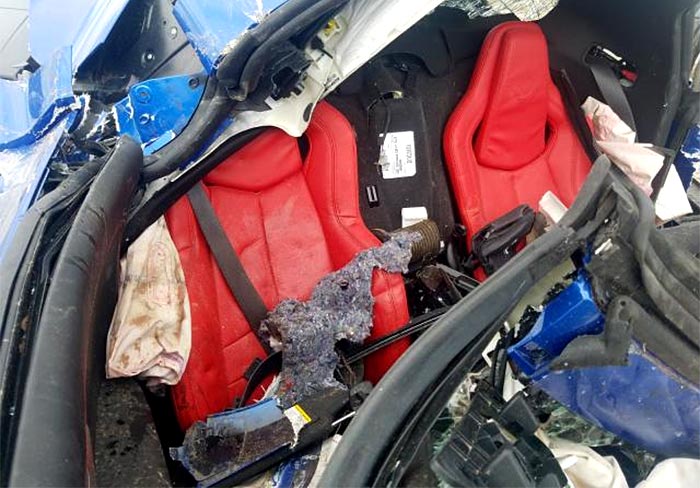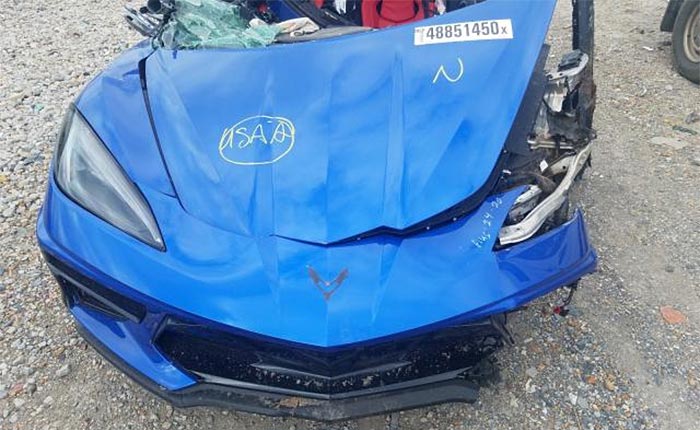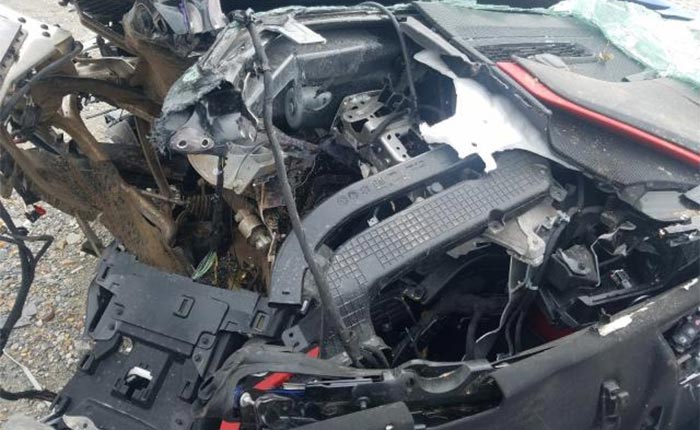 Source:
Copart

Related:
[PICS] Yet Another Wrecked 2020 Corvette Stingray Listed for Sale on Copart
2020 Corvette That Fell Off a Dealer's Lift is Now Listed on Copart
Corvettes for Sale: Crashed C8 Corvette Looks Pitiful On Copart