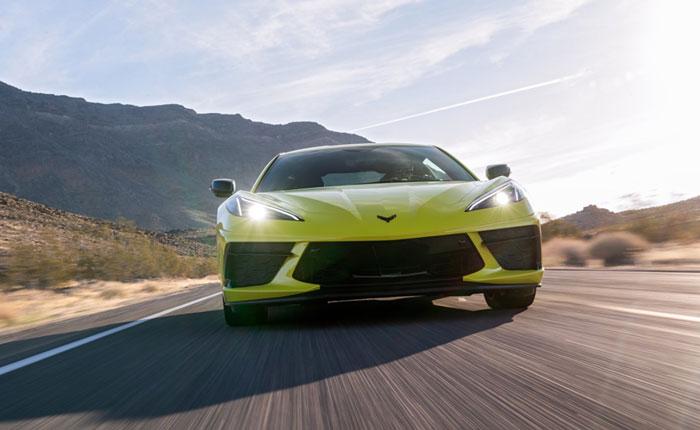 Have you ever stopped to think how smart the people are who have designed the new eight-generation Corvette?
For the techno-nerds out there, a website called Composites World (did you even know there was such a publication?) is currently taking a two-part look at the role composites play in making the 2020 Corvette one of the top supercars in the world, regardless of price.
Naturally, the switch to a mid-engine platform forced Chevy engineers to take a fresh look at all the ways they do things. "At one point," admits Ed Moss, Corvette body structure engineering group manager, "everything was on the table as we discussed the best way to design and build each system."
For example, something as simple as the material to be used for the wheelhouses was up for debate. "If we'd kept the C7's composite wheelhouses," Moss explains, "we'd have to bond to the hinge pillar (A pillar), which is immediately adjacent to the front wheel in a mid-engine vehicle, leaving very little package space. We went with metal there."
Believe it or not, the team even considered metal body panels instead of the traditional composite materials used since 1953, but "it would've been economically infeasible to create the C8's styling lines in metallics," he said.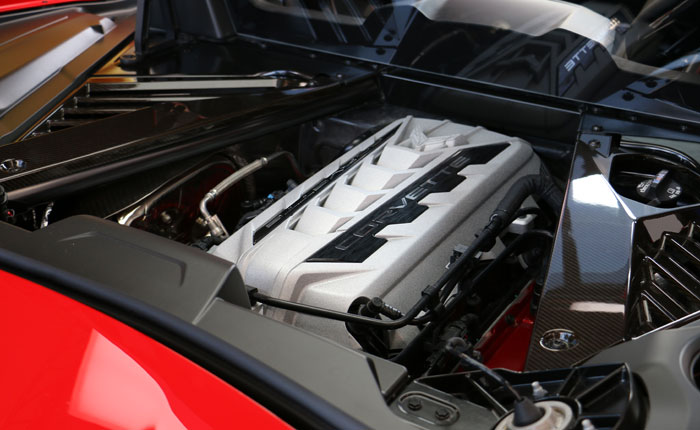 Feeding air to the powerful LT2 engine, now sitting behind the passengers, was another big concern, according to Chris Basela, body structure lead engineer.
"We tried all kinds of designs that forced air to take really torturous paths, creating eddies and flows we didn't want," Basela says. "It took lots of iterative work with the powertrain team to develop the best path for airflow because the car needs to breathe freely with no restriction."
They also needed access to the air box, had to work around rear trunk space, and had to take heat and engine noise in the passenger compartment into consideration, Basela says, noting that air quality in the cabin was of paramount importance due to changes in European laws about VOCs (volatile organic compounds).
The C8 is the fourth generation of Corvette to use a three-layer, multi-material body structure for the frame, body structure, and body panels. Reports Composite World: "This layered hybrid structure not only provides affordable lightweighting in high production volumes but also permits multiple vehicle variants to be produced at low tooling investment. In fact, for the current C8, GM managed to produce all Class A composite body panels (bonded inners and outers) on both coupe and convertible using just 20 tools."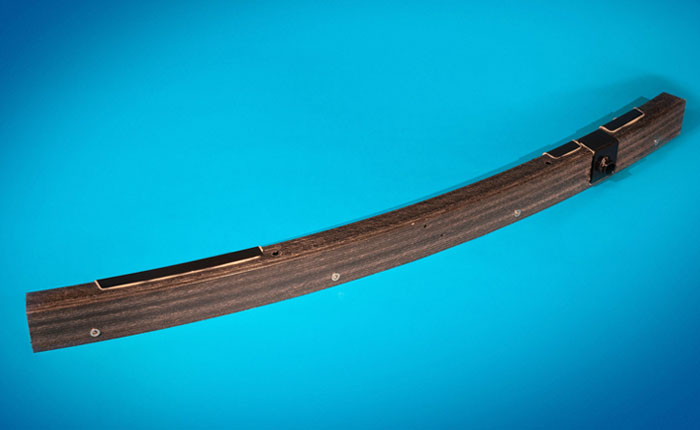 Despite having an open roof in both the coupe and convertible, Chevy again managed to make the new C8 stiffer than the previous generation, some 13.79 percent stiffer than the C7, in fact. Helping with that achievement were two composite parts, one directly attached to the frame structure (rear bumper beam) and another attached to the underbody (lower tunnel closeout). The rear bumper beam, by the way, is curved to match the rear styling and is the industry's first curved pultruded part. Don't know what that means, but it sounds impressive, doesn't it? The lower tunnel closeout, meanwhile, is made of three layers of glass fiber preform and contributes more than 10 percent of the C8's torsional rigidity, acting as a primary load path during a crash and serving as an access door.
It's obvious that GM is on a mission to bring its manufacturing processes into the 21st century, and we believe that's one reason they're able to offer the C8 at such a bargain price. One such process, first developed for the 2016 Corvette, is laser ablation, which replaces hand sanding and cuts labor, time and cost as well as eliminating dust and improving repeatability.
C8 Corvette Engineering Team honord at SPE Automotive Awards. Photo:
SPE Automotive

As we pointed out at the beginning of this story, aren't you glad such smart people are collaborating to make our eighth-generation Corvette as great as possible?
You can check out the full coverage of the C8 Corvette's composite and unique materials over at Composites World.

Source:
CompositesWorld.com

Related:
The 2020 Corvette Earns a Spot on Wards 10 Best Interiors for 2020
The C8 Corvette Stingray is Named MotorTrend's Car of the Year
REPORT: Corvette Ranks 5th on the 2019 Most American Made Cars from Cars.com