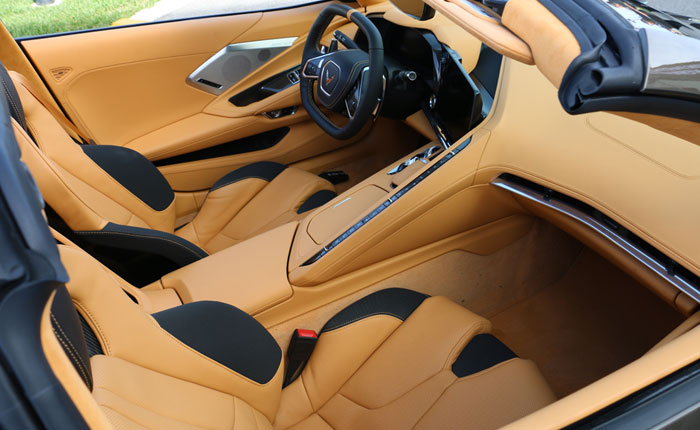 After years of being the Rodney Dangerfield of car interiors, at least in the eyes of some magazine reviewers, the C8 Corvette is finally getting some reverence.
The latest show of respect came this week when Wards named the new mid-engine Corvette to its list of the 10 Best Interiors for 2020.
"A passerby need only look through the window," Wards gushes, "to recognize the latest Corvette interior takes a monumental leap in styling, quality and materials relative to past efforts."
They further note that the "groundbreaking achievement" of the 2020 interior is evident to any driver lucky enough to climb behind the wheel, praising its "premium leather-wrapped instrument panel, the tastefully applied carbon-fiber trim, the handsomely configured push-button transmission that saves precious room in the center console, and the microsuede used generously on the instrument panel, center console, door trim, steering wheel, headliner, and pillar trim."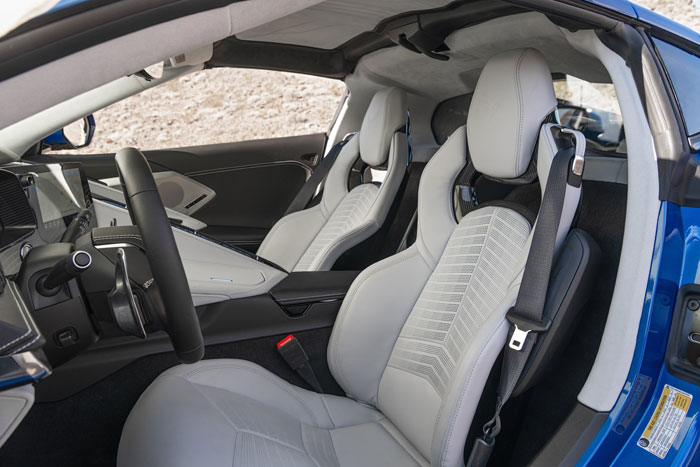 One juror wrote that despite the use of several materials, the interior was "well done" and "achieved great harmony between the metal, plastic, carbon fiber and microsuede." Along those lines, another juror praised Chevy for being able to match the shade of the various materials in the Natural Dipped interior, in particular.
They even liked the most controversial part of the interior – the long row of buttons descending on the center console between driver and passenger, pointing out "still, the driver does not feel penned in and all controls are ergonomically accessible" in "the comfiest Corvette yet." They even said the design seems to wrap the driver in a "high-performance cocoon."
Chief Engineer Tadge Juechter also earned praise for insisting that no corners be cut in building the new interior, "and for that we thank him," Wards says.

Lest you think it was just the premium $11,950 3LT interior that caught the eye of the reviewers, Wards says owners "should be impressed with whichever interior you choose."
Also earning plaudits was the "remarkably quiet" cabin, even with the 495-hp V8 roaring at high rpm just inches behind the ears of the passengers.
The new powerplant, by the way, earlier earned a spot on Wards 10 Best Engines & Propulsion Systems for 2020 thanks to its "excellent sound management" among several other reasons.
Wards summed up its appraisal of the C8 interior by borrowing a phrase from "Top Gun": "The sexy, C8 Corvette's alluring exterior is writing checks this dramatic interior is fully capable of cashing."

Source:
Wards Auto

Related:
MotorWeek Bestows Two Awards on the 2020 Corvette Including Drivers' Choice Best of the Year
[VIDEO] C8 Corvette Stingray Named 2020 North American Car of the Year
The C8 Corvette Stingray is Named MotorTrend's Car of the Year