Photo Credit: Cody Paiz

Say hi to Jeffy, a C8 Corvette with a lot of attitude.
You can have all the money in the world, but that doesn't mean you have good taste. I've always said that a new Corvette is a blank canvas that allows the owner to customize to their rides to their heart's content. However, this wrap on a C8 Corvette elicits a very loud "NO" for me.
I can appreciate fine craftsmanship though, and the way the pencil lines up to the front fascia as it does is pure artistry.
The photo of this Corvette Stingray comes from Cody Paiz and it was posted to the C8 Corvette group on Facebook.
Looking at the pickup truck in the background, I spy a Florida license plate. Could it be that "Jeffy" is owned by a Florida Man? If that's the case, then it all makes sense…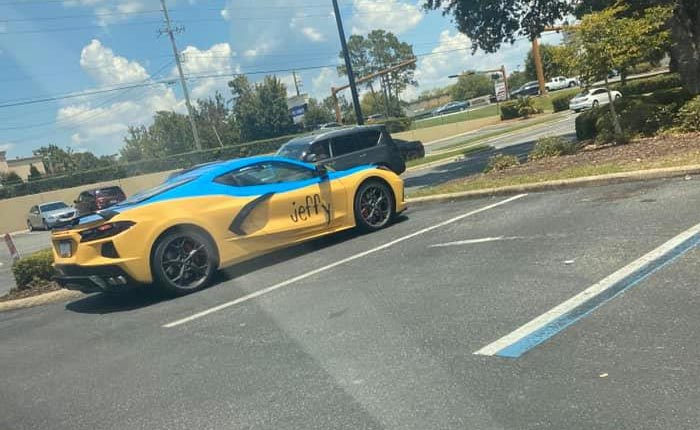 Source:
Facebook

Related:
[PIC] Just a Corvette Towing an Atomic Bomb
[PICS] C5 Corvette Wins Our WTF Award With Tacky Stick-On Upgrades
When Customizing Corvettes Goes Too Far: The Dragon Vette