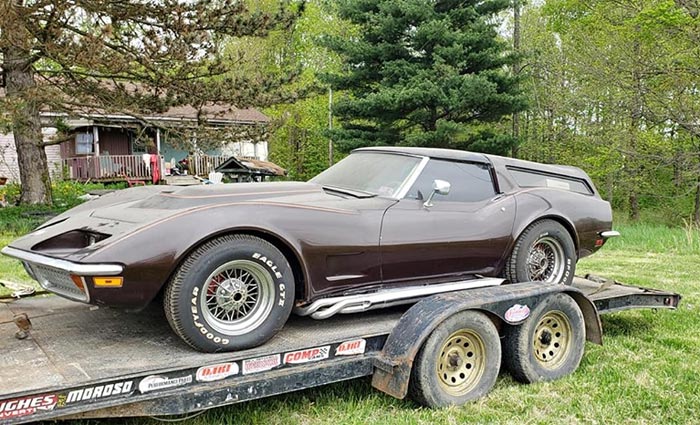 Callaway recently made a big splash with its "shooting brake" C7 Corvette conversion, but the idea of a "station wagon" Corvette has actually been around for nearly 50 years.
In fact, for just $13,500, you can have this unrestored example of a 1972 Corvette wagon currently up for sale on Facebook.
The seller doesn't offer many details about the car, only claiming that it has been driven 79,674 miles, has a manual transmission, was custom built by Eckler Corvette, and is very rare, one of 20 built.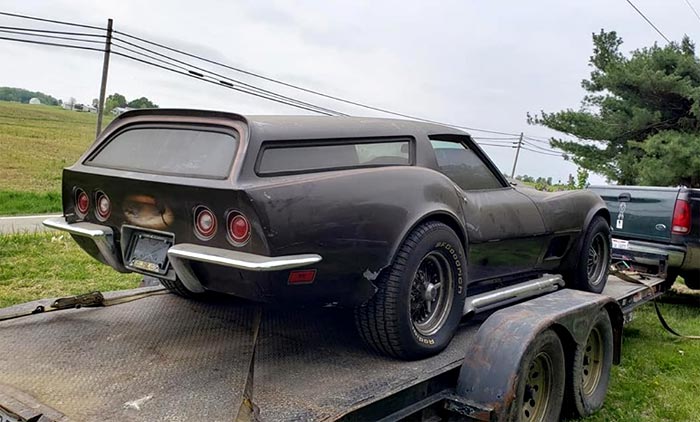 We're not sure about the actual numbers, but we were able to track down a bit of history about this unusual style of Corvette on the Internet.
According to the folks at CarThrottle, the idea for the wagon came from Chuck Miller, who had a customer, a rock band drummer, seeking more space for his musical equipment.
Apparently, he was a true Corvette enthusiast who didn't want to do what would have been the more sensible thing and just buy a van, truck, or Suburban to haul his drums from concert to concert.
Instead, the drummer asked Miller to solve his problem in a less "nerdly" manner, and thus the Corvette wagon was born. While the original design did offer much more space behind the seats, the only way to access it was through the side doors, unfortunately. The wagon currently for sale apparently is one of those early models as the back glass looks like it doesn't open, which would have allowed easier entry for cargo the way a later design dreamed up by the legendary John Greenwood in 1976 did through a rear-opening hatch.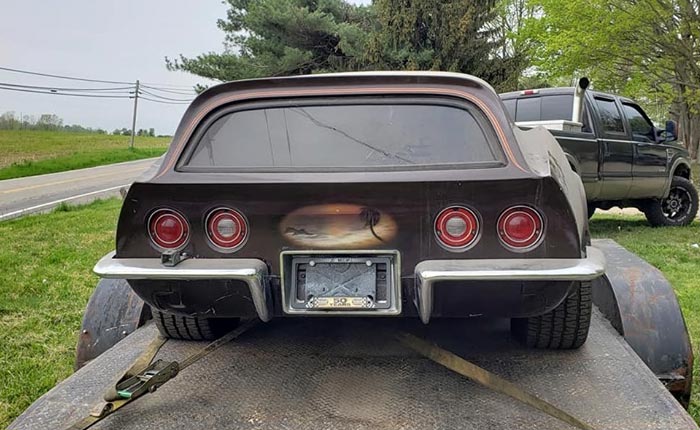 CarThrottle says that Greenwood teamed up with Eckler's to produce do-it-yourself kits and they estimate that about two dozen of these wagons wound up being made by Eckler's and another company named American Custom Industries.
Super Chevy says that one of Greenwood's workers named Norm Bogiel developed what was called the "Sportwagon."
"The roof itself was copied from [Miller's design]," Bogiel told Super Chevy. "His roof didn't have windows on the side or rear, though. For the rear, Charlie Selix and I took a Pinto glass and cut it down. We molded it into the roof and then cut out what would be the hatch. We used the Pinto hinges and struts on the prototype and a solenoid release. I also built special speaker caves into the interior posts and did a few other little innovations."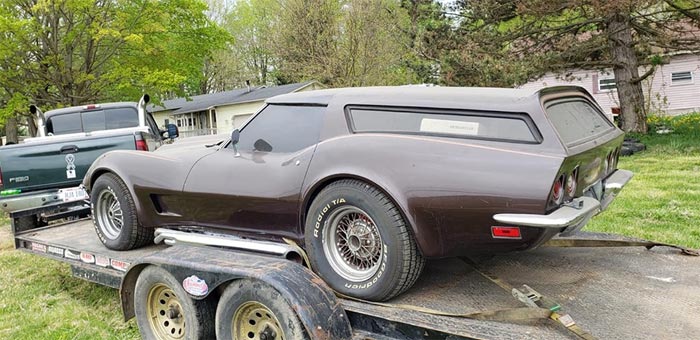 This comment by Bogiel leaves us a little confused about this particular example. Since it does have windows on the side and rear, it appears not to be a Chuck Miller design. But since the rear glass seems to be locked in place, that doesn't fit with Bogiel's description of the Pinto hatch. Maybe our readers have some ideas.
While we prefer the lines of the original C3 Corvettes, we don't think these Sportwagons look all that bad. Restored and painted a different color (though we admit the current brown was a big favorite back in the 1970s), this car could be a real showstopper. It just depends how you prefer to spend your money.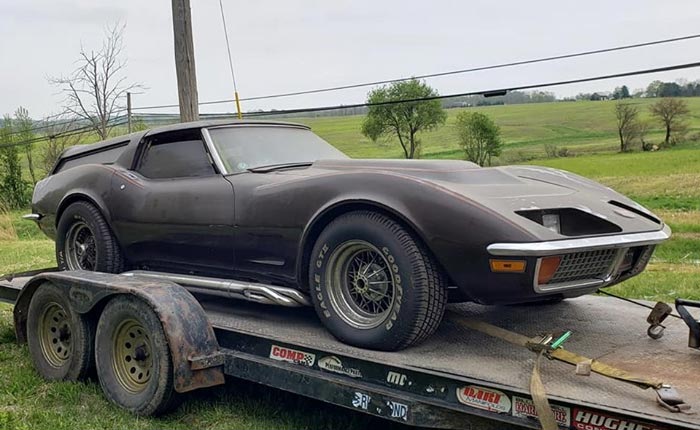 Source:
Facebook Marketplace via barnfinds.com

Related:
Corvettes on eBay: Custom 1973 Corvette Wagon
Unicorn 1971 Corvette Wagon Offered in Texas Estate Sale
Corvettes on Craigslist: 1974 Corvette Wagon