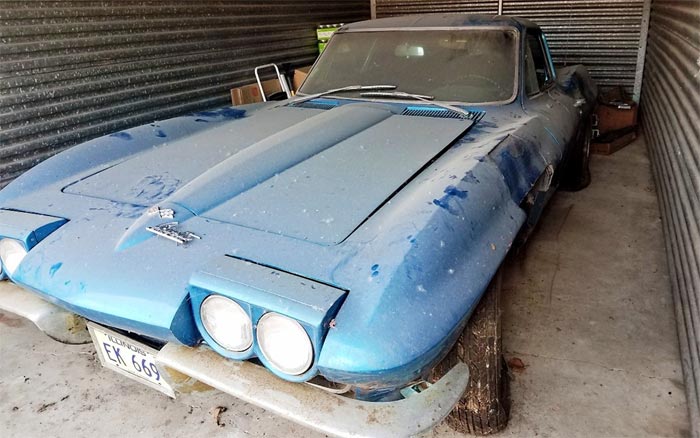 A new price has been announced by the seller of this 1967 barn find Corvette coupe.
A fellow named Collin has dropped his asking price to $33,000 on barnfinds.com.
The Corvette had been stored for 35 years, from 1979 to 2014, and appears to be a good project car for someone now that it's been cleaned up and taken out of hiding.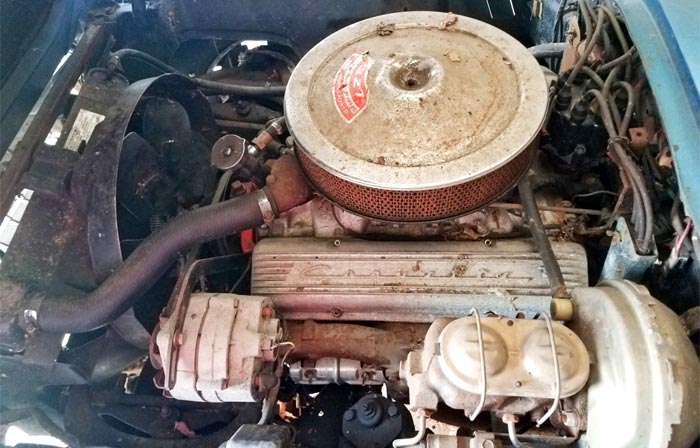 This Sting Ray does and doesn't have its original engine. The factory 327/300 hp V8 has been replaced with a more powerful L79 powerplant with 350 hp (hooked to a Muncie 4-speed transmission), which hasn't been started since it was parked many years ago. The best-known feature of the L79 engine was its high-performance hydraulic camshaft, the first of its kind. The L79 used a wide bore and a short, efficient stroke. The four-inch bore allowed for large valves, and a stroke of only 3.25 inches meant the pistons did not have far to go to deliver massive power.

The good news is that the original engine is still included with the car, along with the factory Powerglide transmission. That original motor is taken apart, though, and requires a complete rebuild. Still, if originality is crucial to you, then this might be the ticket for you.
Body-wise, this Corvette has damage to the quarter panel on the driver's side, with the rest of the body said to be in good condition. Likewise, the interior is complete and in good condition.

While the price is said to have been lowered, we're still not sure this is a smart buy since we don't know how much a buyer would still have to put into the car to get it back in top-notch shape. Hopefully, some of our readers can offer insight into what it would take dollar-wise to return this C2 Sting Ray back to its former glory.

Source:
barnfinds.com

Related:
1963 Corvette Split Window Stored Away for 56 Years is Now for Sale
[GALLERY] Midyear Monday Barn-Find Edition (45 Corvette photos)
Corvettes on Craigslist: 1965 Corvette Project Car Named Barny Needs a New Home