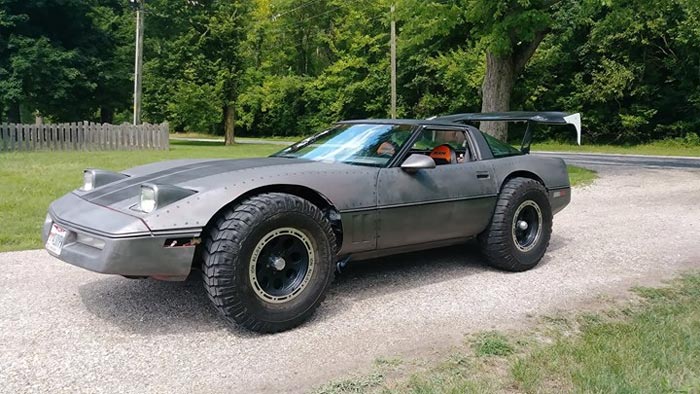 I'm both frightened…and aroused!
This modified 1984 Corvette showed up this morning on the Corvette: Buy Sell Trade Group on Facebook and for $3,000 it has a lot of people thinking hard about it!
The female seller was pretty concise with the ad:
1984 c4 corvette 4 speed
Camby, IN
$3,000
Runs and shifts perfect. It is lifted 3 inches.


Talk about an attention-magnet! Imagine showing up at the local car show in that or gasp, an NCRS gathering. The NCRS has that new modified class, right? Right? (Disclaimer: I'm an NCRS member.)
Lately it seems everyone is into the kart builds, but this 1984 shows you can have some fun with it while still maintaining the distinctive Corvette body.
Our take: We rank this '84 Corvette high on the coolness scale, and for $3000, the price to fun ratio appears to be amazingly low!

Source:
Corvette: Buy Sell Trade (Registration Required)

Related:
Found on Facebook: Nowicki Autosport's ConceptZ for Sale
Found on Facebook: 2008 Malibu Sport V Corvette Z06 Boat
Found on Facebook: 1984 Corvette Rat Rod