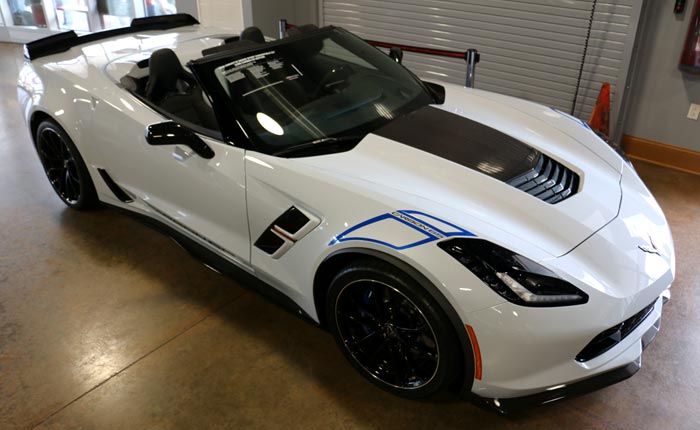 With the release of the 2018 Corvette production statistics, we were pleasantly surprised to see the percentage of Corvettes that were exported to increase over 2017s numbers.
Despite the shortened 2018 model year where Corvettes were produced for just five months, we saw 11% of all 2018 Corvettes – 1,068 total – go to foreign markets vs the 9.8% of 2017 Corvettes – 3,225 total – in the year prior.
We learned today that one of the drivers of this increase was the 2018 Corvette Carbon 65.
The 2018 Carbon 65 is a limited edition package offered on Grand Sports and Z06s as a celebration of the Corvette's 65th anniversary. Chevrolet is wrapping up production of the 2018 model year later this month.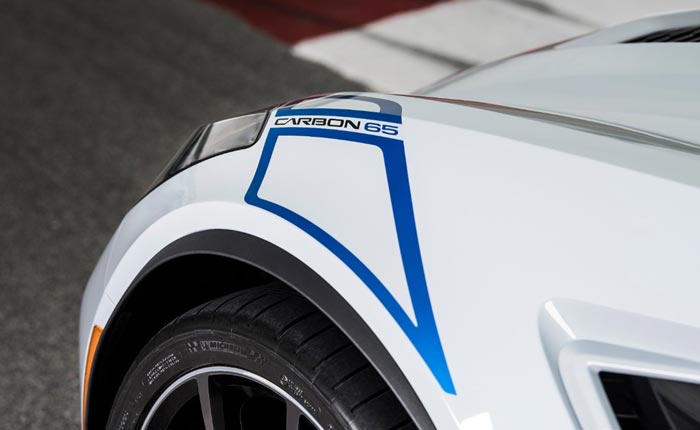 When the package was announced, 150 out of the 650 total Carbon 65s were planned for export, but when the official production stats were released, the final tally showed 213 exports while 437 were sold domestically.
We reached out to the Corvette team who confirmed that the extra Carbon 65s were requested and granted for the European market. Europe received a total of the 127 Carbon 65s, followed by Canada (49), Mideast (17), Mexico (12) and Japan (8).
The percentage breakdown on global sales of the 2018 Carbon 65 Edition will be:
United States – 67.2%
Europe – 19.5%
Canada – 7.5%
Mideast – 2.6%
Mexico – 1.8%
Japan – 1.2%
It's great seeing Corvettes being sold in other lands as the car makes a great ambassador for America. Not only that, but increasing sales to these markets helps to maximize the plant's production schedule, keeping American workers employed while the additional sales totals justify the car's existence by increasing the bottom line.

It's not easy though as the Corvette design and engineering teams are constantly in a battle with the different regulations and safety features mandated for the European market.
We saw an example of this with the recent introduction of the 2019 ZR1 where those regulations resulted in the 755-hp supercar not being offered in Europe because of the design trade-offs for the car to be compliant.
But the bottom line is the Corvette Grand Sport and Z06 are available for sale in Europe and apparently, European buyers can't get enough of America's favorite sports car, especially when that Corvette is a limited Anniversary edition.

Related:
Final Production Statistics for the 2018 Corvette Model Year
Final 2018 Corvette Carbon 65 Production Totals Released
[VIDEO] 2018 Corvette Carbon 65 Edition VIN 001 to be Auctioned at Barrett-Jackson Scottsdale