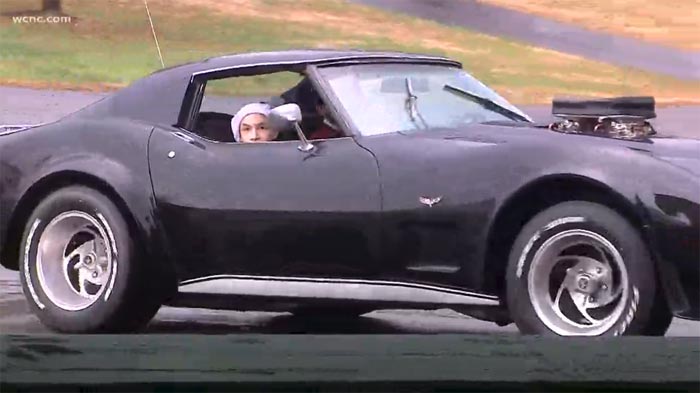 A group of Corvette enthusiasts was among those who helped make Christmas 2017 extra special for a North Carolina boy battling a rare and aggressive form of soft-tissue cancer.
The Stoney Point Corvette Club gave 12-year-old Ivan Cruz a ride to his Christmas party in a custom black C3 Corvette, complete with an engine blower poking through the hood.
A member of the Corvette club runs a transportation service that helps cancer patients, and the rest is history.
"We just wanted to have this for him," said Larry Price, president of the club. "Little boy and the family enjoys it too. Anything we can do for somebody like that, we'll do it."
But the Corvettes were far from the only treat for Ivan.
He got to sit in the front seat of a North Carolina Highway Patrol car, even turning on the lights and siren and trying on a ballistic helmet before taking a ride, and he and his family climbed into a Stoney Point Volunteer Fire Department truck that pulled up with lights and siren blaring.
His mom, Lucy Frausto, says making memories is the most important thing for her family during this trying time.
"Especially around the holidays. Especially going through something like this," she said. "I really want to thank everybody. For all their kindness, their generosity… Just their time and their prayers. We're very grateful for everything."
As was Ivan, who summed up the day's activities in typical simple youthful fashion.
"It's nice. It was really fun," he told a reporter for WCNC-TV.

Source:
wcnc.com

Related:
19-Year-Old Cancer Patient Helps With Engine Swap at the National Corvette Museum
Cool Doctor Arranges a Weekend Corvette Drive for Cancer Patient
Corvette Forum Members Raise $1 Million for St. Jude Pediatric Cancer Center