As we just celebrated the 64th birthday of the Chevrolet Corvette, this weekend another milestone for the Corvette occurred 25 years ago on Sunday, July 2nd.
That's the day that the 1 millionth Corvette rolled off the Bowling Green assembly line. The 1992 Corvette convertible was outfitted the way the original 1953 Corvette appeared – white with a red interior.
A celebration was planned for the event including Dave McLellan (Corvette Chief Engineer), Zora Arkus-Duntov (Corvette Chief Engineer, retired) and Jim Perkins (Chevrolet GM), along with Bowling Green Plant Manager Paul Schnoes and UAW Local 2164 President Billy Jackson.

The 1 Millionth Corvette was one of the Great Eight Corvettes to be swallowed by a sinkhole at the National Corvette Museum in February 2014. Once the 1992 Corvette was rescued, Chevrolet took the milestone car back to Detroit where a rebuild team made up of 30 people from GM Design's Mechanical Assembly Group took four months and spend some 1,200 man-hours to fully restore the car, including the hundreds of signed components by those that assembled the car in Bowling Green.
The restored 1 Millionth Corvette returned to the National Corvette Museum in September 2015 and can be seen on display with the restored 2009 Corvette ZR1 and the other six Corvettes rescued from the sinkhole. Chevrolet shared these new photos of the 1,000,000th Corvette following its successful restoration: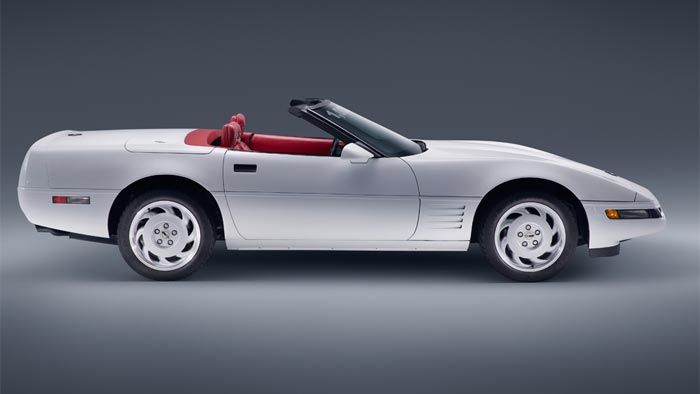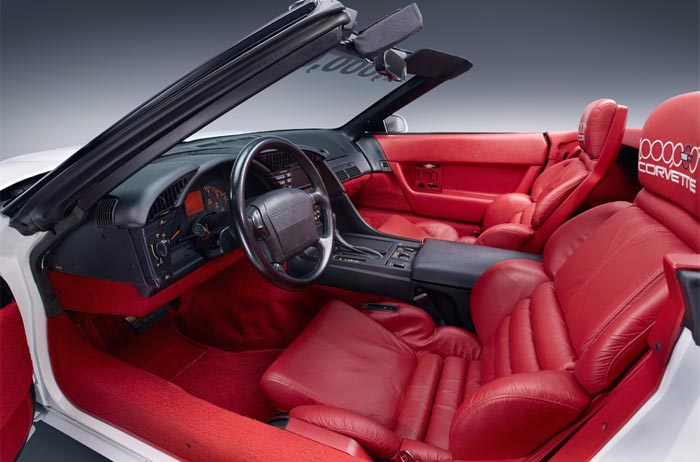 Source:
History.com
Photos via A Corvette Story
Related:
[VIDEO] Time Lapse Restoration of the 1 Millionth Corvette
Restored 1 Millionth Corvette Unveiled at the National Corvette Museum
[VIDEO] Corvette Museum Rescues the 1992 One Millionth Corvette from Sinkhole