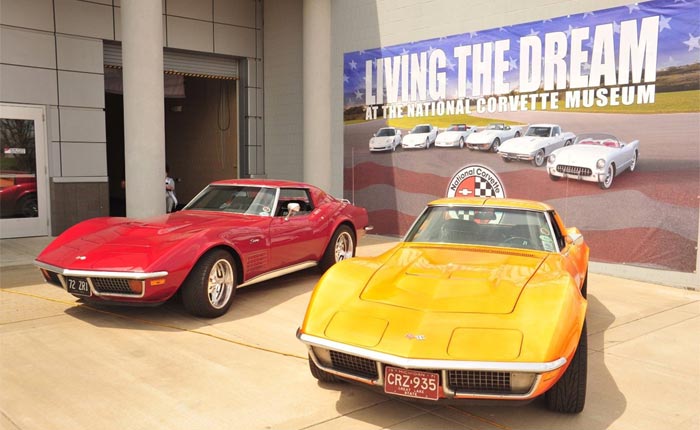 From 2013 though early 2017, participants of the National Corvette Museum's R8C Museum Delivery Program have had their photos taken with their new Corvettes in front a special banner mounted just outside the doors.
That banner proclaims "Living the Dream at the National Corvette Museum" and features white examples of the previous six generations along with the NCM logo.
This banner is now for sale on eBay where it would make a great addition to any Corvette garage, service center or man cave.
The banner is large and measures 9'2 x 21′. It is weathered and faded from being mounted outside as expected, but it does come with a certificate of authority. There are currently five days left in the auction and it will close on Wednesday, April 26th at 3:40 pm. The current high bid is $710.

Source:
eBay

Related:
[RIDES] Ken's 2017 Collector Edition Grand Sport Corvette
Corvette Museum Delivers First 2017 Corvette Grand Sport Collector Edition
[PICS] Corvette Museum Delivers First 2016 Corvette Z06 C7.R Edition