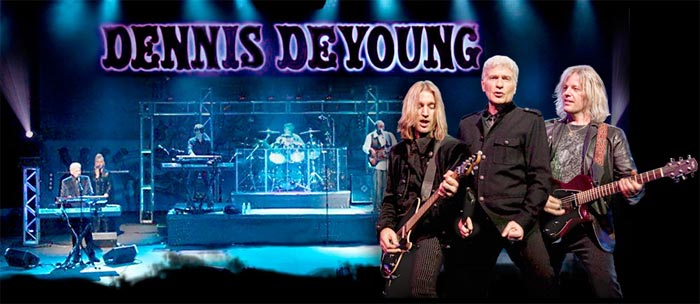 Mid America Motorworks will be welcoming Dennis DeYoung and the Music of STYX to the 2016 Corvette Funfest celebration in Effingham, IL. The much-anticipated concert announcement was made yesterday by Mid America's Chief Cheerleader Mike Yager. Dennis DeYoung will take the stage on Saturday, September 17th at the Funfest Amphitheater.
As one of the founding members of STYX, Dennis DeYoung was the lead singer and writer on seven of the band's eight Top Ten hit songs. Touring as Dennis DeYoung and the Music of STYX, his six-piece band will be "Rocking the Paradise" with a set that includes such well-known hits as Babe, Come Sail Away, Too Much Time On My Hands, Best of Times, Mr. Roboto plus Classic Rock Anthems Renegade, Blue Collar Man, Suite Madame Blue, Rockin The Paradise and more.
In addition to the Saturday night concert, there will be plenty of Corvette activities happening at the 23rd Annual Corvette FunFest. The 20th Anniversary Celebration for the Grand Sport will be held by the Official Grand Sport Registry. Make plans to be there on Thursday for the Fun Run Road Tour and all day Friday and Saturday you can join in seminars, visit the install dome and watch the Corvette fashion show.
Visit www.CorvetteFunfest.com today and make your plans to be at Mid America Motorworks from September 15th-18th! For concert tickets, visit http://www.effinghammusicfest.com">www.effinghammusicfest.com.

Source:
Corvette Funfest

Related:
Celebrate the C4 Corvette Grand Sport's 20th Anniversary at Corvette Funfest
Mid America Motorworks' Corvette Funfest 2016 to Celebrate 20th Anniversary of C5
[GALLERY] Corvette Funfest 2015 at Mid America Motorworks (100 Corvette photos)