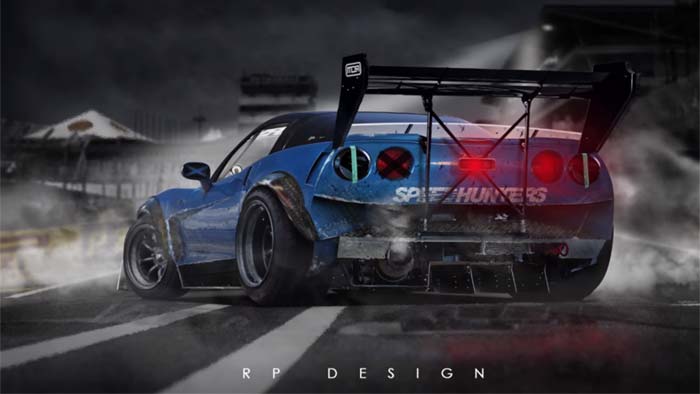 As someone who uses Adobe's popular Photoshop software for image editing, all I can say is WOW! about RP Design's video showing a rendering of a C6 Corvette ZR1 from start to finish. If you haven't seen this yet and you work with photoshop or just enjoy "how did they do that" mashups, this video is for you.
The video starts with the standard C6 Blue Devil Corvette ZR1 pictured below which the artist quickly isolates and then begins building upon.

Changes upon changes are made and tweaked and changed again. Images from other vehicles are mashed up into the ZR1 design. They include a first gen Skyline, Subaru WRX STI, Nissan Laurel as well as a Ford Anglia rally car and 1973 Barracuda.
The end result is the photo you see above. But sometimes, you must take the journey to understand the destination. Here is the video from RP Design:

Source:
RP Design via CorvetteOnline.com

Related:
[PIC] The Mid-Engined C8 Corvette Zora ZR1 Rendered
[PICS] Bold Ride Renders the 2017 Zora ZR1 Mid Engine Corvette
[PIC] C7 Corvette Stingray Rendered as a Hennessey HPE2000 Drag Car