Get ready for a Motor Trend Head2Head between a 2015 Corvette Z06 (Z07) and a 2016 Dodge Viper ACR – benchmarked against a 2016 Porsche 911 GT3 RS.
The instrumented numbers between the Z06 and Viper are so close, it's a photo finish – though both are ahead of the Porsche. Go, America!
But to crown a winner, professional driver Randy Probst takes the Chevy and the Dodge around the track at Mazda Raceway Laguna Seca.

Probst says the Corvette is "running great" but is concerned that it can be dicey in the corners. After a trip around the track in a Viper, however, he's smiling and says it's "shocking" a Viper can be this good, adding point blank that there is no better track car on the market.
But before they declare an overall champion, Jason Cammisa and Jonny Lieberman take the two American stars on the backroads out west.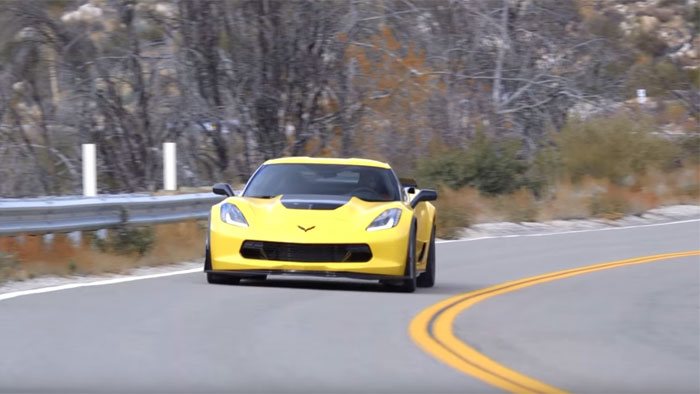 While they point out the Corvette has the best-sounding V8 in the world and its drivers can be the king of city streets behind the wheel of a Z06, they note that at limit, the Corvette is maniacal – "it's not done," they contend.
On the other hand, the Viper assaults all senses, they say, but sticks to the road like glue.
So which one do you think they ultimately choose as the best? Watch this video and see.

Source:
Motor Trend

Related:
Chief Engineer Juechter Responds to Corvette Z06 DNF in Motor Trend Best Driver's Car Test
[VIDEO] Corvette Z06 Wins Motor Trend's Greatest Drag Race 5
[VIDEO] Corvette Z06 Breaks During Motor Trend's Best Driver's Car Test