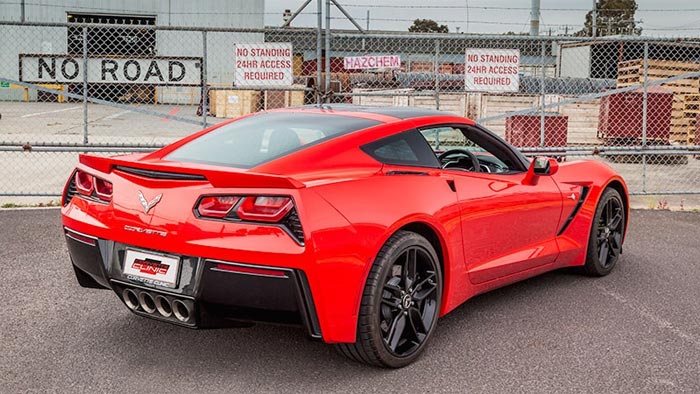 Photo Credit:
CorvetteClinic.com.au

It's looking more and more as if the Chevrolet Corvette might be the replacement for the Holden Commodore performance car currently available in Australia.
Production of the Commodore will end in The Land Down Under in 2017, but General Motors International President Stefan Jacoby has made it clear for months that the Aussies won't be without a GM performance car after that.
In a recent exclusive interview with Australian-based website CarAdvice, Jacoby didn't come out and say the Corvette will be the answer but did point out "when we come into the market we're going to have a big surprise. It will be better than the Mustang."
Some thought the new generation Camaro might be what he was referring to at the beginning of this year when Jacoby said the brand would introduce "something which truly fulfills the requirement of a true Holden sports car."
However, GM confirmed later that the new Camaro will not be produced in the right-hand-drive that would be necessary for the Australian market. Of course, neither is the current Corvette, leading CarAdvice to speculate that the Aussies might have to wait for the next-gen 'Vette.
Meanwhile, rival Ford already has more than 3,000 pre-orders for its new Mustang in Australia, with Jacoby admitting that not offering the new Camaro there "could be" a missed opportunity for GM.
"We are lagging behind Ford, obviously, in many areas," Jacoby said, "[but] it doesn't mean we don't have the answer. I think when we come into the market we're going to have a big surprise. It will be better than the Mustang."
Jacoby added fuel to the rumor fire when he said: "There are some areas of the sports car [market] where Ford has no competitors to us. So that's our opportunity. The super sports car – they don't have it."
At first glance, that would seem to indicate the Corvette, though Cadillac has some high-performance models, too, like the CTS-V, basically a four-door Z06.
Jacoby urged patience, pointing out that GM is not ready to tip its hand yet, but indicated that performance will definitely continue to be available from Holden.
"You guys need a sports car over there, a Holden sports car," he said.
"I think a brand like Holden, we need to maintain the sportiness, it's in the genes. [That's why] we will have a top-of-the-line sports car in Australia."

Source:
CarAdvice.com.au

Related:
Holden Could Get the C6 Corvette ZR1's LS9 for its Commodore Flagship
GM's Trouble With Aussie Trademark Registration Reveals Details about Mid-Engine Corvette Zora
Is the Corvette Headed to Australia for Holden?