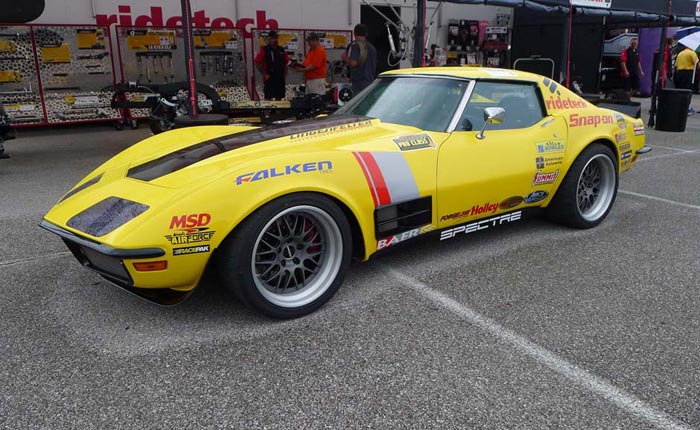 Last weekend at Bloomington Gold attendees had the opportunity drive their own cars or take a ride along in the Gold Autocross at the Indianapolis Motor Speedway. When we were offered the chance to ride along with Ultimate Street Car Invitational champ Danny Popp, we needed about 3 seconds to say yes.
This was the 3rd year for an autocross at Bloomington Gold and the first year in which it was held on the actual show grounds. The new onsite location made the event much more accessible, though we were expecting to see more people taking part in the event. In past years we never even checked out the autocross since it was off site. This is a can't miss part of the Bloomington experience and look forward to taking part again next year.

Sponsored by RideTech and Lingenfelter, show attendees could pilot their own ride around the sinuous track or take a FREE ride along with another driver in one of many vehicles including the 48 hour Corvette. Other cars available for ride alongs included a couple of new Z06's, RideTech's cool 1964 restomod, and a Lingenfelter powered C5.

We were fortunate to get the chance to ride along with Danny Popp in the freshly modded C5. Popp was fresh off of a victory in the last Ultimate Street Car Invitational event at the Michigan International Speedway. After the first pass around the track, it was obvious that Popp is a master at his craft. The rest of us are just trying to keep up.
Take a lap with Danny Popp at Bloomington Gold in the video below.

Related:
[PICS] The 2015 Bloomington Gold Corvette Show
Lingenfelter and RideTech to Sponsor Bloomington Gold Autocross
Bloomington Gold Corvette Show to Move to the Indianapolis Motor Speedway for 2015