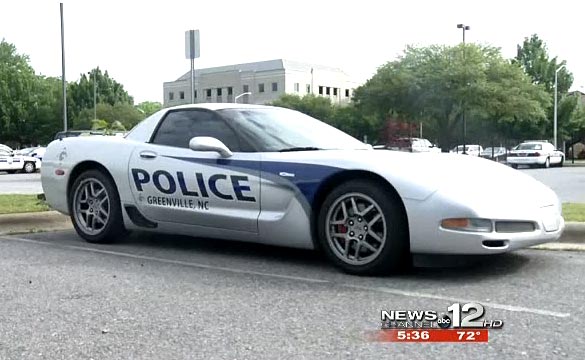 Sheriff Buford T. Justice probably would have had better luck catching The Bandit if he would have had a Corvette Z06 instead of his regular police cruiser.
The Greenville Police Department's newest cruise is none other than a silver 2003 Corvette Z06. The vehicle was seized as part of a drug investigation. Typically seized cars are sold with a percentage of the proceeds returned to the city, but in this case the police department decided to keep the car. We would have made the same decision.
It's noted in the video that each day there's a "scramble" for the key to the Z06.
The GPD wants to use the car as a way to help connect with the public. They also want would-be criminals to be aware that if you get caught, they just might take your ride too.
"We saw some value in the car that we could use it for the department for public relations," said Greenville Interim Police Chief Ted Sauls. "That's the way we're going to use it."
"When you have what I like to call fruit of the poisonous tree, when you're doing illegal activity, you can often buy a car like this," said Chief Sauls. "The message I want to send is that we'll take it."
So if you happen to be speeding through North Carolina with a truckload of Coors, keep an eye on your back door as there just may be a Z06 knocking on it.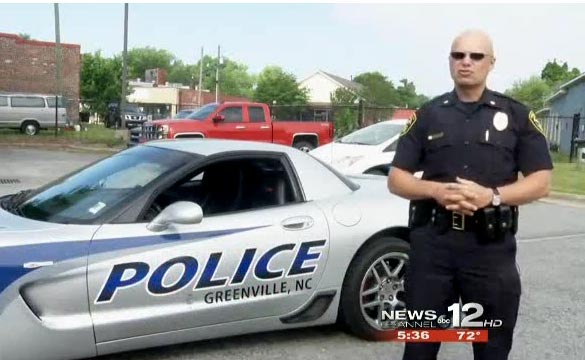 Visit WCTI 12 to see the video of Greenville, NC's fastest police cruiser.

Source:
WCTI 12

Related:
Wake County Sheriff's Office to Keep its Confiscated Corvette Z06
Fargo Police Seize a C6 Corvette in Drug Stop
Connecticut Town Sells its 1967 DARE Corvette for $25,000