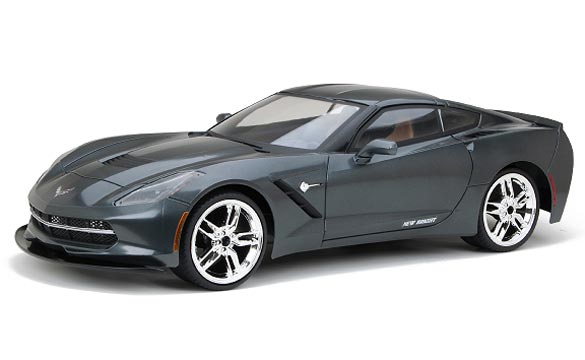 New Bright Toys has always been known for its highly detailed cars. Over the years, the designs have gotten more and more thorough. An example of this is how the Corvette Stingray has evolved from the 1963 model to the 2014 model. In 1986, New Bright Toys released the 1963 Corvette Stingray.
The 1986 version of the 1963 Corvette Stingray was connected to the remote and took C batteries. This car included flip-up headlights, a switch on the controller that turns on the lights, and forward/reverse functionality. The body was very detailed and the interior looked very lifelike compared to the original vehicle.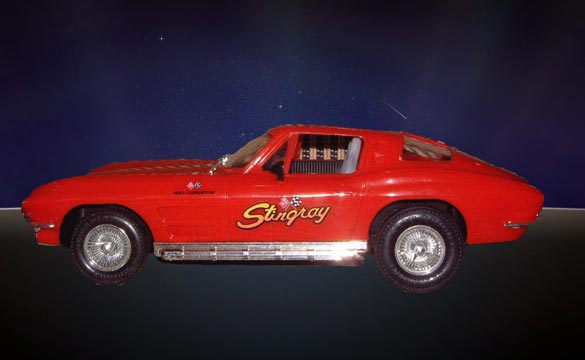 As the years go on, technology evolves and so does the car industry. The new 2014 Corvette Stingray not only has a wireless controller that takes double A batteries, but features a detailed interior, LED working lights for both the interior and exterior, and lifelike sounds. With its authentic presence, the New Bright Corvette Stingray has come a long way from its time in 1986.
Only time will tell what features and upgrades New Bright Toys will make to the Corvette brand toy, so you better keep an eye out for what comes next!
Learn more about New Bright Toys at www.newbright.com or follow on Facebook and Twitter.

This article was contributed by Ed Koury on behalf of New Bright Toys.
Related:
New Bright's 1:8 Scale Radio Controlled 2014 Corvette Stingray
The 2014 Corvette Stingray Becomes a Monopoly Game Token
Corvette Memorabilia Collector Goes for Guinness World Record