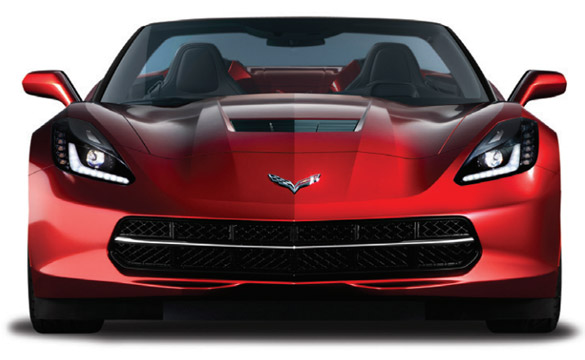 If you're planning on joining the ranks of new Corvette Stingray owners, we've got some required reading for you to download. Chevrolet has issued the 2014 Corvette Stingray's owners manual as well as a Quick Reference Guide so new owners will be able to bone up on all the information contained.
The Quick Reference Guide covers certain functions on the Stingray including the Instrument Panel, Keyless Entry System, the new Chevrolet MyLInk Infotainment System and other important operations. One of the more interesting sections covers the Instrument Cluster and how to reconfigure the cluster to access the sub-menus and tailor the displays to your preferences.
The full-color Guide also outlines the MyChevrolet and OnStar mobile apps that are available on the iPhone or Android smartphone platforms. You'll be able to start the new Corvette with your smartphone as well as access a variety of vehicle information.
As far as the Owner's Manual goes, it's your bible in terms of all the functions and recommended practices for safely operating the new Corvette. Some may read it cover to cover while others will just stash it inside the glove box until needed. We recommend at least a cursory review to help you get the most out of the car as possible.
Click here to download the Getting to Know Your 2014 Corvette Quick Reference Guide or click here for the 2014 Corvette Stingray Owner's Manual.

Related:
[VIDEO] 2014 Corvette Stingray's Advanced Dash Displays
Stripes Galore! 2014 Corvette Stingray Order Guide Updates
[VIDEO] The 2014 Corvette Stingray Seminar from the NCM Bash