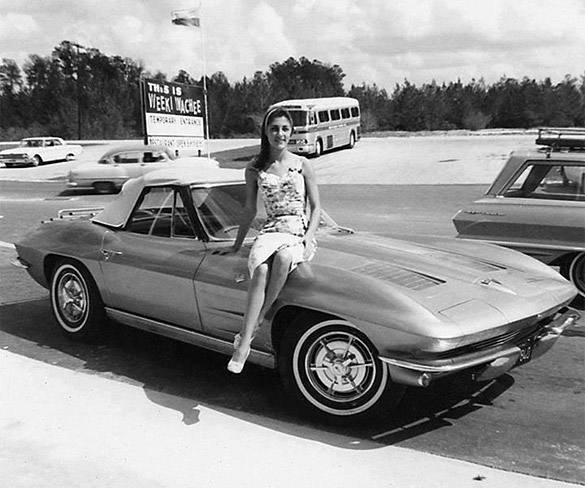 Ever since I saw this photo a couple weeks back, I've been meaning to post it here. I always enjoy seeing old photos of Corvettes in their vintage settings, which for me harkins back to a somewhat more innocent time for America. So why not use the occasion to kick off a new weekly series of posts with vintage pictures of Corvettes!
This 1963 Corvette Sting Ray Convertible and the young lady sitting on the hood was captured at Weeki Wachee Springs in Florida.
Click here to see a larger version of the photograph.
Do you have any vintage Corvette pictures to share? Let us know!

Source:
CorvetteBlogger @ Pinterest.com

Related:
1967 Corvette Le Mans Racer Serves as Inspiration for Monterey Reunion Poster
[VIDEO] A Collection of Vintage Corvettes Visits Jay Leno's Garage
[PIC] Corvette is Main Attraction in Long Beach, Washington Circa 1964