Sometimes just getting to a car show can be more difficult than winning.
Take, for example, this case of a truck carrying four Corvettes to the Bloomington Gold show in Champaign, Illinois.
The truck got stuck in a viaduct on Springfield Avenue in Champaign, forcing the road to be closed for several hours on Monday.
We don't know many details about the accident, but we've been told that the cars apparently belong to Ed Foss, the "Low Mileage Corvette King from Indiana," who was bringing them to Bloomington Gold. News reports say that one of the Corvettes was damaged, though we don't know how badly.
Let's hope it was nothing serious because if you remember, Mr. Foss has made a habit of buying only the lowest-mileage collector Corvettes – ever since as a novice buyer in 1997, he paid about $20,000 too much for his first 'Vette.
Check out this video by Michael Brown of vettecollections.com for more details on the Foss collection, which includes some of the lowest mileage Corvette models known to exist.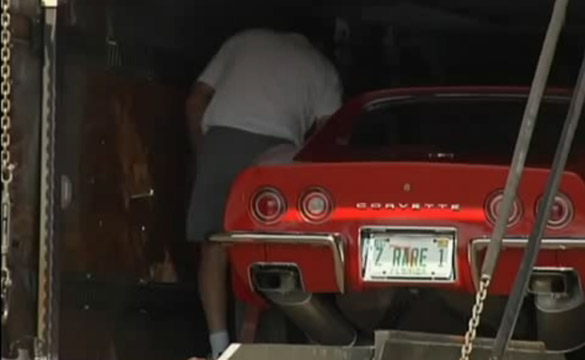 Source:
News-Gazette.com

Related:
[PIC] C5 Corvette Goes Up in Flames in South Beach
[ACCIDENT] Mans Buys a C5 Corvette, Crashes into Power Line Pole
[ACCIDENT] C6 Corvette Struck by Train in Washington