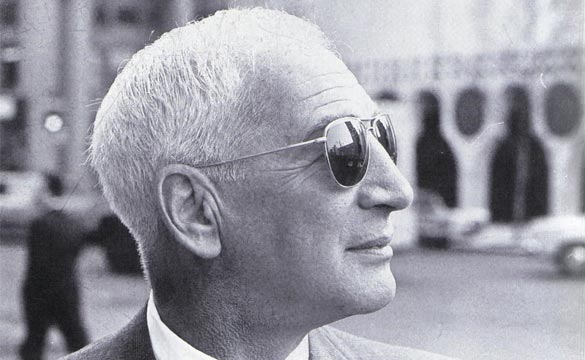 Sometimes a person is least appreciated in his homeland.
That was once the case with Zora Arkus-Duntov, the engineering genius who guided the Corvette through its early years after he emigrated from Europe.
But now Jerry Burton, who is the author of "Zora Arkus-Duntov, The Legend Behind Corvette" and longtime editor of Corvette Quarterly, says the Russians have recently discovered the magic of Zora for themselves.
In fact, Burton was invited to speak at the opening of an Arkus-Duntov show in Moscow, where an exhibit on his life and work will be on display at the Alexander Solzhenitsyn Center for Russian Emigres through June 10.
Burton says he was interviewed throughout the week he was there by all kinds of media, including "Russia Today," a syndicated worldwide English-language broadcast about affairs in Russia, the Thompson Reuters news service, GQ Russia, Auto Review Magazine, and Auto Plus, a Russian cable channel which devoted an hour to Zora and the Corvette.
Ironically, Burton says most of the time he was asked "Why didn't we know that Zora was a Russian?"
"It's obvious the Russians take great pride in having a major role in the Corvette, which has always been a dream car in Russia as well," Burton says. "Much of the tone of the interviews involved 'getting the truth out about Zora.' "
Author Jerry Burton is interviewed for a Russian television program.
He believes interest is growing in a Russian translation of Arkus-Duntov's story and maybe even a full-length feature film about his life.
Maybe you can go home again after all…

Source:
Autoweek

Related:
[VIDEO] Zora's 1989 Corvette Sells for $27,000 at Russo and Steele
Thoughts Pertaining to Youth, Hot Rodders, and Chevrolet
Celebrating Zora's 100th Birthday