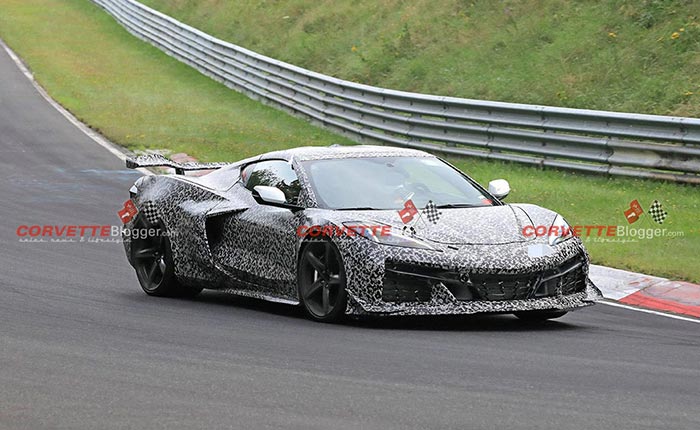 Photo Credits: Stefan Baldauf/SB-Medien

With the news that the 2023 Corvette Z06s are testing in Germany at the Nurburgring, we are finding more pics of the cars from the spy photographers who are staking out the track and entrances to the Manufacturers garages. Already we've shared the 2023 Z06 with the Z07 Performance Package and earlier today, the first nearly-undisguised photos of the base model Z06 was spotted for the first time.
Spy photographer Stefan Baldauf managed to capture both models as they were being tested this morning and we have them presented below. He tells us that Chevy engineers have brought at least four Z06 prototypes to the Nurburgring and he notes that two have the high rear spoiler and two are without it. The Z06 prototypes are expected to be in Germany for the rest of the week.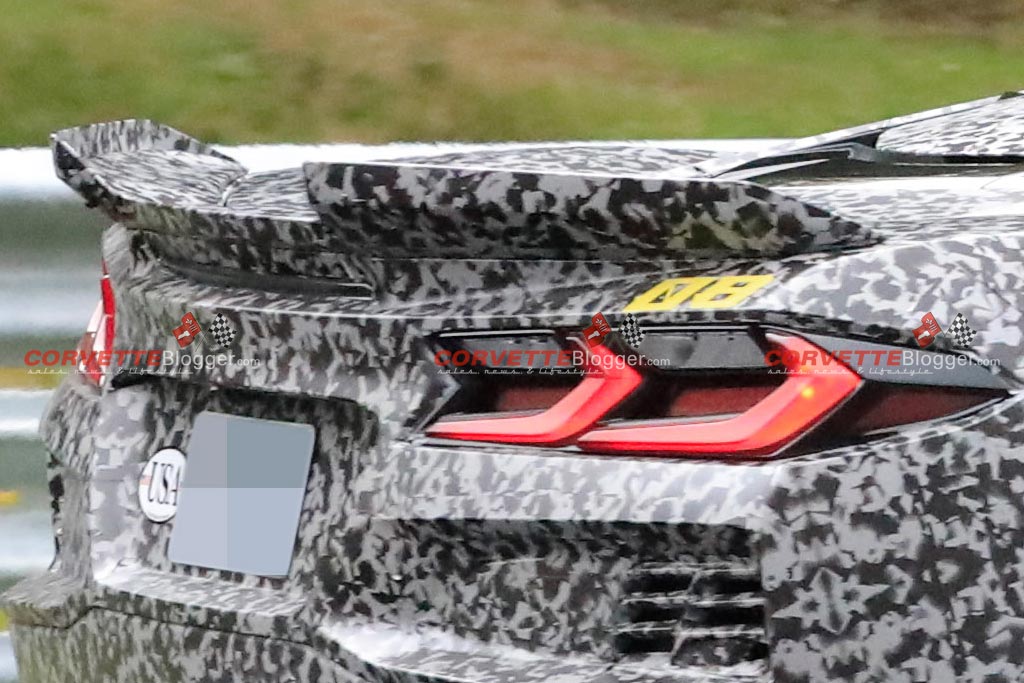 As we study the photos, we are really liking the base Z06's rear spoiler. From the high-res photos, I zoomed in on it at this angle and you can that it will still provide plenty of downforce as the rear edges are curved upwards.
The high wing spoiler on the rear of the Z06/Z07 is deceiving as it looks like it goes straight across, but it actually follows the curve around the C8's rear fascia. I'm also detecting a pattern on the two stantions holding that rear wing which could be carbon fiber.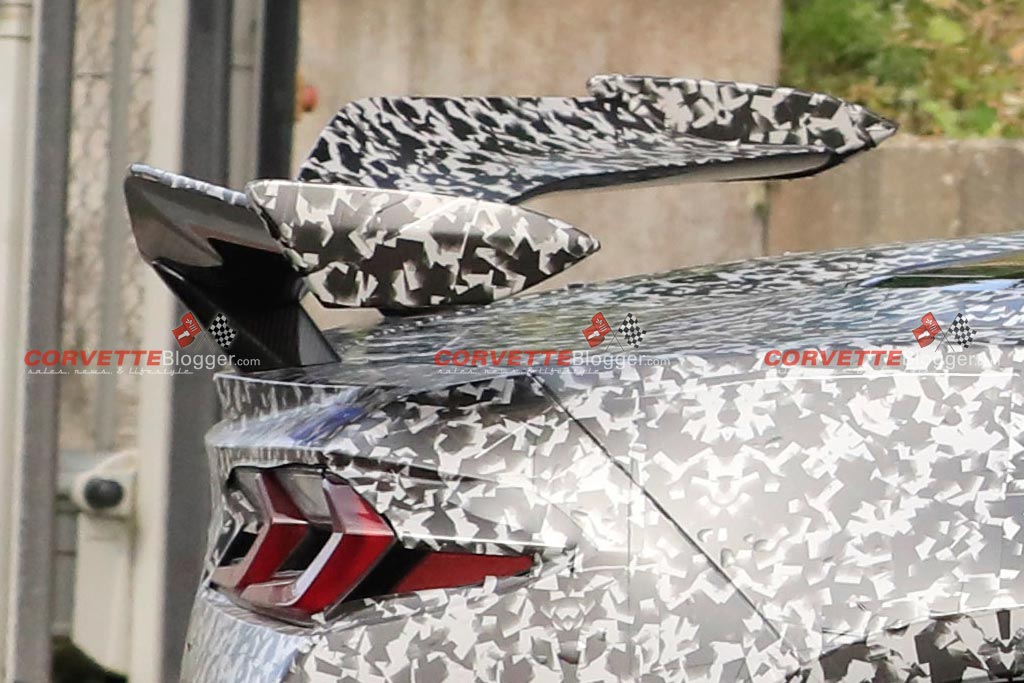 Something else we see is that the five-spoke carbon fiber wheels are only on one of the Z06/Z07 models while the other is wearing the same style as the base Z06. We are speculating, but that might tell us that the carbon fiber wheels may come as stand-alone option and won't necessarily be part of the Z07 Performance Package.

In the email to us, the photographer mentions that one of the Z06 prototypes was spotted on the track with a blue flame coming from the exhaust, but says he only saw that on the first lap so it could be the Z06's flat-plane crank V8 was still getting warmed up as the driver was leaning heavily on the throttle.
Here are the entire set of photos that were purchased so please enjoy! We can't say it enough, but these are our best look yet at the upcoming 2023 Corvette Z06!!

Source:
Photo Credits: Stefan Baldauf/SB-Medien
Related:
[VIDEO] 2023 Corvette Z06 Base and Z07 Models Caught Testing at the Nurburgring
[SPIED] The 2023 Corvette Z06 Makes a Surprise Appearance at Le Mans
[SPIED] 2023 Corvette Z06 Prototype is Nearly Undisguised at the Nurburgring