Photo Credit: Keith Cornett

With Covid on the run and the summer show schedule returning to normal, we can't wait to head to Carlisle, Pennsylvania for the annual Corvettes at Carlisle show presented by Top Flight Automotive. The world's largest gathering of Corvettes returns to the Carlisle Fairgrounds August 26-28th and it's shaping up to be extra special as people can now get back to celebrating America's Favorite Sports Car as they always have before.
While Carlisle is always a celebration of Corvettes of all colors and generations, this year's 50th Anniversary will showcase the 1971 Corvettes with a special display, while members of the Grand Sport Registry will be celebrating the 25th Anniversary of the 1996 Corvette Grand Sport. The NCRS will be hosting their gallery display and the Solid Axle Corvette Club is using the show to host their national convention.
Mark Hughes 1971 Corvette. Image provided by Carlisle Events.

The Chip's Choice display is a can't miss part of Carlisle and this year the theme is a salute to Law Enforcement. Those Corvettes that are chosen to be displayed are owned and maintained by members of the law enforcement community. Also planned will be a law enforcement parade on the grounds and a center stage presentation with law enforcement Corvette enthusiasts as well as local officers from surrounding counties.
One of our favorite events at Carlisle is the Saturday evening parade and it's back on for 2021! The annual downtown Corvette Parade and Party kicks off at 7pm on August 28th and offers an opportunity to show off your Corvette and mix and mingle with the local community afterward. It's also a chance for Corvette enthusiasts to take advantage of sampling the many restaurants and shops in the downtown area as well.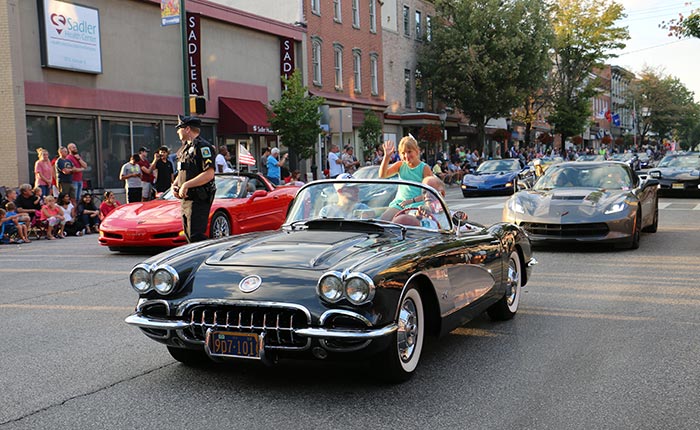 Photo Credit: Keith Cornett

There is always a number of seminars and presentations planned for the three-day show. Our friend Paul Koerner and the Corvette Mechanic team will be offering tech talks and how-tos that cover multiple generations as well as FREE diagnostic sessions. Rick Malone from the Ron Fellows Performance Driving School at Spring Mountain will be offering seminars on driving technique tips.
For those that want a little competition over the weekend, check out the "King of the X" autocross presented by Lingenfelter, and there is a rolling exhaust contest for those who want to hear those Corvettes roar.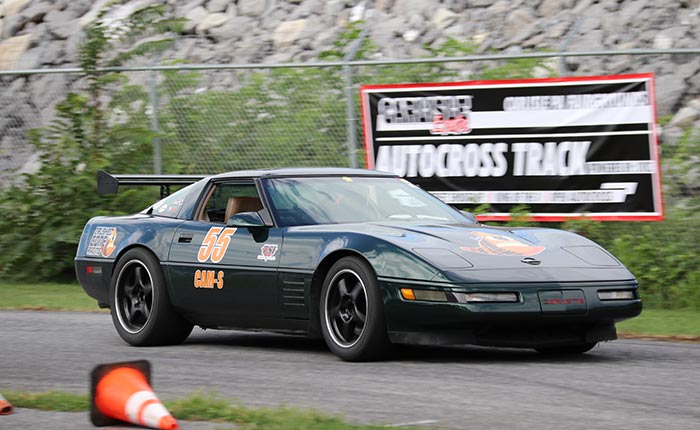 Photo Credit: Carlisle Events

As always, the swap meet offers the opportunity to find just the parts you need, plus there is a large assortment of vendors selling everything from garage supplies to yard art. If you're in the buying or selling mood, the Corvette car corral features Corvettes for sale, and there is also an install alley for aftermarket parts installations.
This year the Chip Miller Amyloidosis Foundation has partnered with the Lancaster County Corvette Club to raffle a 2021 C8 Corvette with proceeds benefitting the CMAF and Clair House. Tickets are $125 and the winner will be picked Saturday, August 28th. The Chip Miller Amyloidosis Foundation will also be displaying the grand prize for their 2021 sweepstakes to be given away on October 1st: The 60th Anniversary C8 Cunningham Corvette! The CMAF will also be hosting its annual Corvettes for Chip dinner on Friday, August 27th at the Carlisle Expo Center.
Photo Credit: Keith Cornett

If you are planning on attending this year's Corvettes at Carlisle show, you can still pre-register before the Gate-N-Go deadline of Monday, July 26 to save 10% and get all your registration paperwork sent to you in advance so you can just drive right in the gate when the show arrives. You can register for the Fun Field and any other of the show's activities at the Carlisle Registration Store.
The 2021 Corvettes at Carlisle Presented by Top Flight Automotive will be held on Thursday through Saturday, August 26-28, 2021 at the Carlisle Fairgrounds in Carlisle, PA. Interested in attending? See the registration options or click here to purchase tickets.

Source:
Corvettes at Carlisle