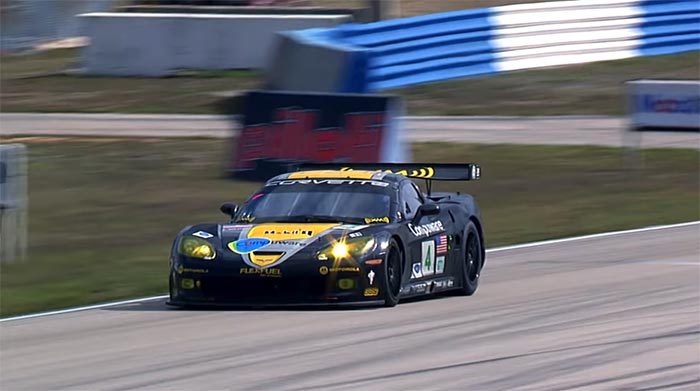 Our friends at Mobil 1 The Grid have a great new video out which profiles 20 years of Corvette Racing. Called "A Team of Champions", the video features Program Manager Doug Fehan with drivers Oliver Gavin, Tommy Milner, Jan Magnussen and Antonio Garcia talking about their experiences with the team, memorable wins, and the people and relationships that define Corvette Racing.
Since its inception in 1999, no manufacturer has secured more in-class sportscar racing titles than GM-powered Corvette Racing. Speaking to Mobil 1 The Grid, drivers Tommy Milner, Oliver Gavin and Jan Magnussen are joined by program manager Doug Fehan to explain the colossal team effort behind the program.

Another great piece from Mobil 1 The Grid that hit just before Sebring was written by John Hindhaugh and is called Doug Fehan: The Man Behind Corvette Racing.

Source:
Mobil 1 The Grid

Related:
Corvette Racing at Sebring: Valiant Effort in Chase for Four Straight
Corvette Racing at Sebring: Seeking to Conquer the Bumps Once Again
Corvette Racing at Daytona: Mistake-Free Run to Start 20th Season