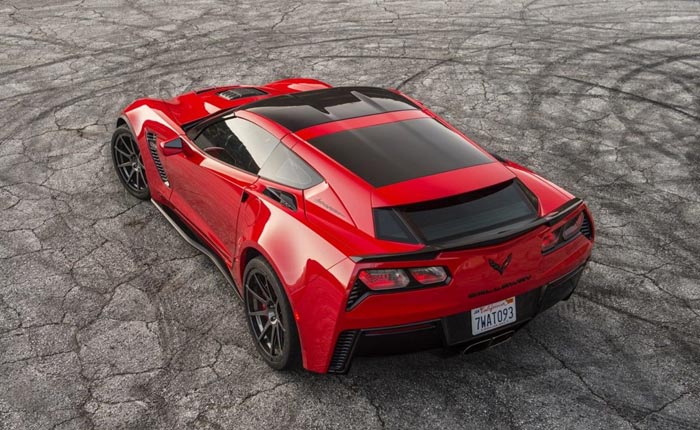 A little over a week ago, we noted that Reeves Callaway's Arctic White SC757 Corvette Z06 was offered for sale on eBay. Now we have news of another significant Callaway demo being offered for sale.
You can own the very first Callaway AeroWagen as Callaway has listed the well-known Torch Red 2016 Callaway SC757 Corvette Z06 on eBay with a 'Buy It Now' Price set at $99,900.
The 2016 Callaway AeroWagen SC757 Corvette Z06 was used to introduce Callaway's new AeroWagen hatch which debuted in early 2017.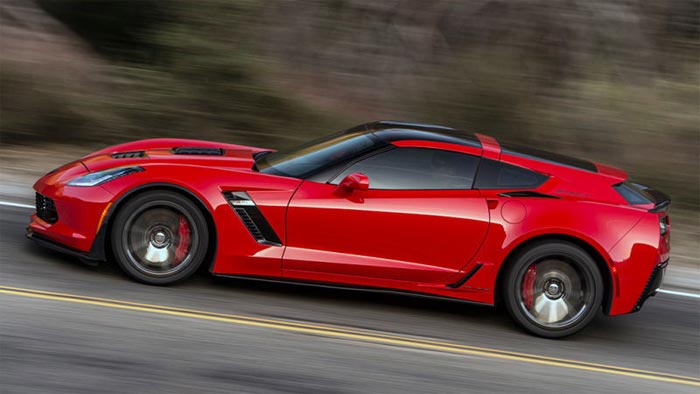 The AeroWagen is a panel-for-panel replacement of the C7 Corvettes rear hatch and can be ordered separately by itself or optioned on a new Callaway Corvette. The AeroWagen hatch changes the roofline which offers additional storage space in the already cavernous space. With visible carbon fiber construction and additional windows, the construction and design live up to design and engineering standards that Callaway is known for.
Callaway Invested $144,000 by upgrading a 2016 Corvette Z06 with the SC757 Supercharger package, the AeroWagen hatch, Callaway 25th Anniversary "B2K" wheels, the Callaway "Double-D" sport exhaust and other options including the Z07 package and 3LZ trim group. Further options include the 8-Speed automatic transmission, Jet Black leather interior with red stitching throughout the interior and Competition Sport Seats.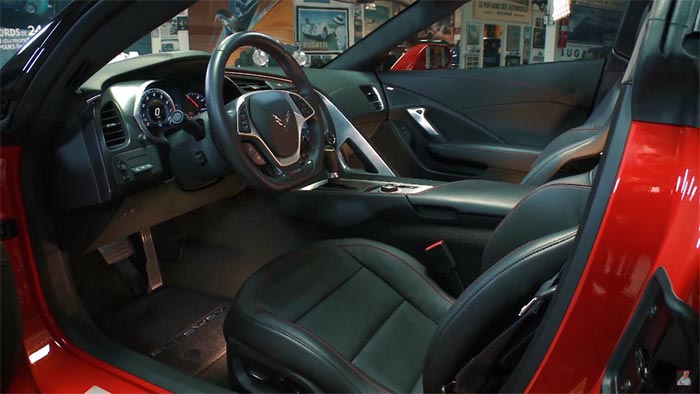 Following the debut of the AeroWagen in February 2017, the car then went on a promotional tour with a variety of automotive enthusiasts including Jay Leno having their shot at testing the car. The car has been written about in most of the major automotive magazines and we even had an opportunity to test and review last summer: Quick Date: The Callaway SC757 AeroWagen.
Mothers Polishes shot a commercial with the AeroWagen last spring and the Mothers Crew has professionally detailed the car several times at various automotive events over the last year. You can watch the commercial here:

We just saw the AeroWagen in person at the Callaway paddock in St. Pete last weekend where the car was on display in support of the company's new Pirelli World Challenge efforts. The number of people the car attracts is fun to watch and while many had heard of the AeroWagen, it was their first time seeing one in person.
For the discriminating auto enthusiast who likes to march to a different beat, the Callaway AeroWagen SC757 Corvette Z06 is the ultimate grand touring sports car.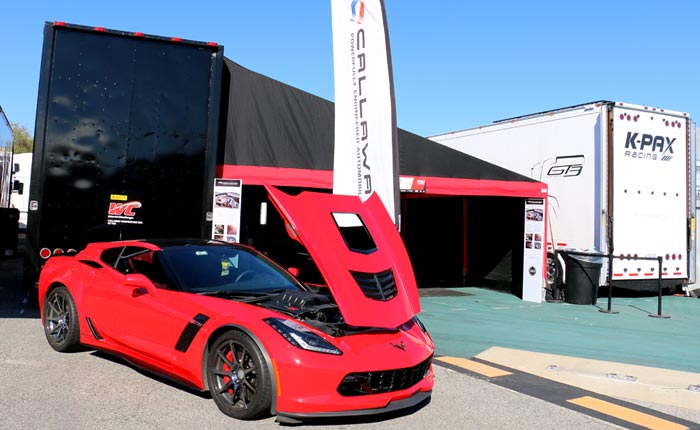 The auction for the 2016 Callaway AeroWagen SC757 Corvette Z06 runs on eBay Motors through Tuesday at 8:00 pm ET.

Source:
eBay Motors

Related:
Quick Date: The Callaway SC757 AeroWagen
[PICS] The C7 Callaway AeroWagen
[VIDEO] The Callaway Corvette AeroWagen on Jay Leno's Garage