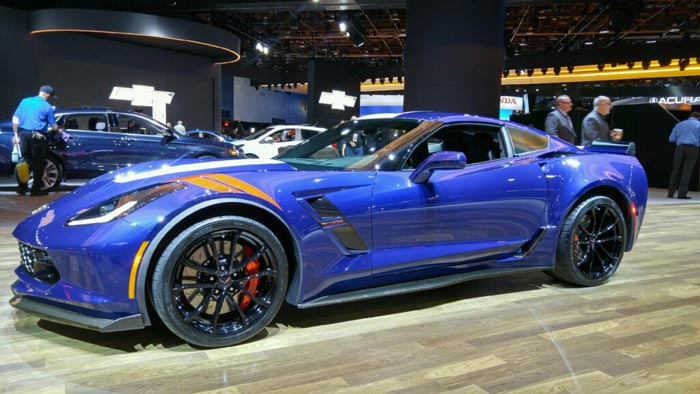 If you were hoping to wake up this morning to the glorious news that a new 2018 Corvette ZR1 had been introduced at the Detroit auto show, we are sorry to say that was no ZR1 news today as was rumored.
We just watched the Chevrolet press conference this morning from the 2017 North American International Auto Show. It lasted roughly 10-15 minutes and was dedicated mostly to the new 2018 Chevrolet Traverse SUV.
The other big new for Chevrolet from Detroit this morning was the new Chevy Bolt EV won the coveted 2017 North American Car of the Year award.
But as far as the 2018 Corvette ZR1, we'll just have to keep waiting as the only Corvette in the house looks to be an Admiral Blue 2017 Corvette Grand Sport Coupe.

Related:
[SPIED] 2018 Corvette ZR1 Caught Playing in the Canadian Snow
RUMOR: No New C7 Corvettes Will Be Shown at the 2017 NAIAS
Internal Documents Suggest LT5 DOHC V8 Engine for the 2018 Corvette ZR1