When production of the C7 Corvette Z06 first started, the supercharged 650-horsepower LT4 engine was being assembled in two different locations. The Performance Build Center inside the factory was hand-assembling the LT4 but as Z06 sales were outpacing the PBC's engine-building capacity, LT4s were also being sent to the Bowling Green Assembly Plant from GM's Tonawanda powertrain facility in New York to make up the difference.
Now, thanks to the efforts of new plant manager Kai Spande, we are pleased to hear that all Corvette Z06 LT4 engines are now being assembled by hand inside the Performance Build Center in Bowling Green, Kentucky.
Spande gave us that great news after responding to our question during the Bash weekend about the percentage of LT4s built in-house vs Tonawanda. In fact, Spande says it was just as of May 1st that the factory met its goal for producing 100% of the Corvette Z06 engines.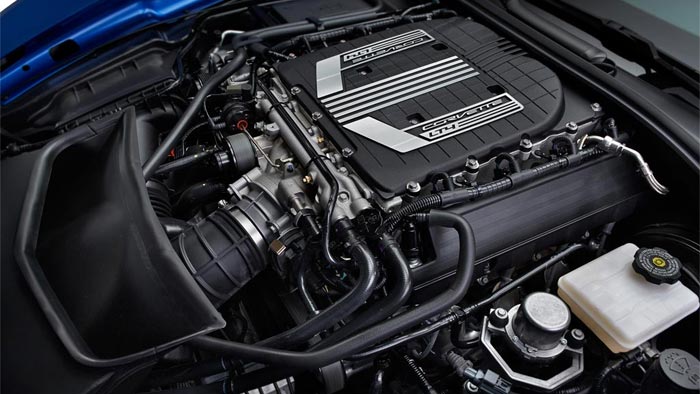 The new plant manager, whose has spent the majority of his GM career focused on powertrain, said that when he took over the position and saw the Performance Build Center was operating on just one shift, he started a lobbying campaign to remedy the situation. Although we first reported that Kai's efforts resulted in a $44 million expansion announced last December, he corrected us via email and said that the $44 million is for other future projects and went on to tell us that they only needed to invest $75,000 to get the additional LT4s produced in at the Performance Build Center. The PCB is now running a second shift to meet that goal.
The Performance Build Center is currently building about 45 LT4 engines per day with each worker responsible for about 2.5 engines per day. Unlike traditional assembly lines where workers are focused on one task for each passing engine, at the PBC, each technician is responsible for the entire assembly of that engine. If an engine is unfinished at the end of their shift, it is covered and wheeled into a holding area until that worker returns the next day and completes it.
And if you're interested in building your own engine, the Performance Build Center is where Corvette enthusiasts can go to build their own LT4 engine for an additional $5,000. The "Build Your Engine Program" pairs the Corvette buyer with an experienced PBC technician for assembling the customer's LT4 engine for their new Z06.

Update
The article was corrected to reflect the correct investment totals to build all the LT4s in Bowling Green.

Related:
Chevrolet Corvette Powertrain: Performance Starting on the Plant Floor
GM to Invest $44 Million and Create 36 New Jobs at the Corvette Assembly Plant
Engine Build Experience Returns for the Corvette Z06's LT4 Supercharged V8