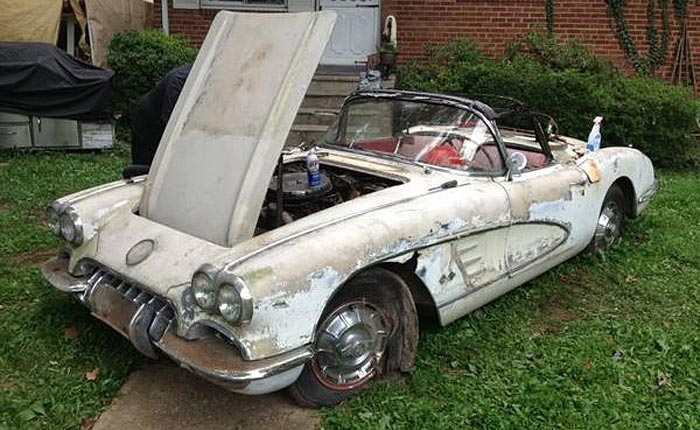 Here's a fixer upper barn find in Staten Island if you are so inclined. The craigslist ad for this one-owner 1960 Corvette is short on a flowery description and instead it cuts right to the chase: $36,000 to take it home.
Here's the description from the Craigslist ad:
Barn find, one owner all original down to same hub cap as when bought. 36,000 needs complete restoration. no BS..283 single barrel auto
The fact this is a one-owner is striking and it would be interesting to know the mileage as well as how long the car has been parked. The body looks really rough and there appears to be a chunk of fiberglass missing right behind the front wheel. Still, they did a fantastic job of cleaning up the windshield!

Source:
Craigslist

Related:
Corvettes on eBay: Barn Find 1965 Corvette Convertible
[PICS] MCACN 2015 – 1965 Big Tank Corvette Barn Find Restored
Barn Find: 1961 Corvette from the Edmonton Hard Rock Cafe