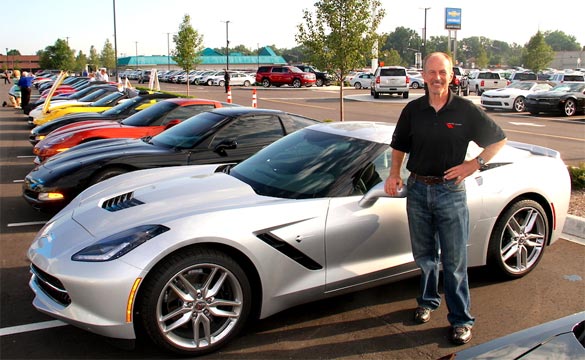 Photo Credit:
CorvetteBlog.com
If you want to know why the Corvette has always been among the world's best performance cars, you can thank folks like John Heinricy.
His love for Corvettes has been a big part of his life since he was eight years old and driving tractors on the family farm in South Dakota.
It was in those days that he started riding his bike to a nearby town to watch drag races each Sunday, and wouldn't you know, the car that caught his eye the most even then was a 1961 silver Corvette.
"I knew back then that the Corvette was the car I had to have," Heinricy recalls.
That enthusiasm enabled him to begin a career at General Motors in 1970 as an engineer at the Warren Tech Center. He eventually became assistant chief engineer for the Corvette and director of the GM Performance Division.
Heinricy says he worked "for decades behind the scenes to create the kind of finely tuned driving dynamics that allowed modern Corvettes to compete with and beat the best sports cars in the world."
His first personal Corvette was a 1978 Silver Anniversary Coupe, and he's had about 15 Corvettes in his lifetime.
"For me, the driving experience in a Corvette is unlike any other," Heinricy says. "From the powerful sound of the GM V8 to the level of performance from the handling, braking, shifting, and steering – it really does it all and makes you feel in charge."
Heinricy has done more than just work behind the scenes on Corvettes. He's been known as the "Heinrocket" for nearly 30 years because of his success on the race track with fellow Corvette enthusiasts like Dick Guldstrand and Tommy Morrison.
Even now, he races Corvettes every chance he gets, noting that he has probably logged more racing miles than any other driver.
Indeed, Heinricy has won six SCCA national championships in a Corvette and also helped with the Corvette racing program that won 19 straight races from 1985 to 1987.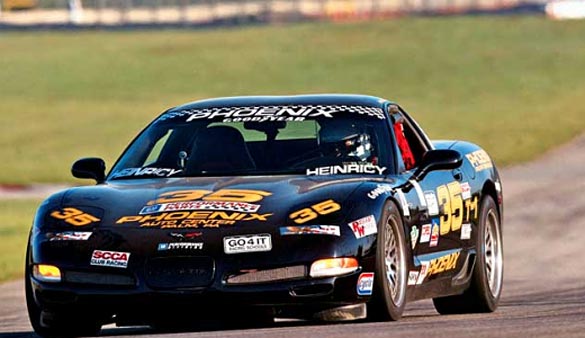 He's excited about the latest generation Corvette. "Over the course of my racing career, I've had the opportunity to drive many different luxury vehicles and racecars," he says, "but in my opinion the C7 Corvette can't be beat."
Such enthusiastic support of the Corvette led to Heinricy being inducted into the Corvette Hall of Fame earlier this year.

Source:
GM Fastlane Blog

Related:
[VIDEO] John Heinricy Drives the Hennessey HPE600 Corvette Stingray
National Corvette Museum Announces 2014 Hall of Fame Inductees
[VIDEO] Corvette Rocketman John Heinricy Talks Legacy of C6, SRT Viper and the Next Gen C7 Corvette