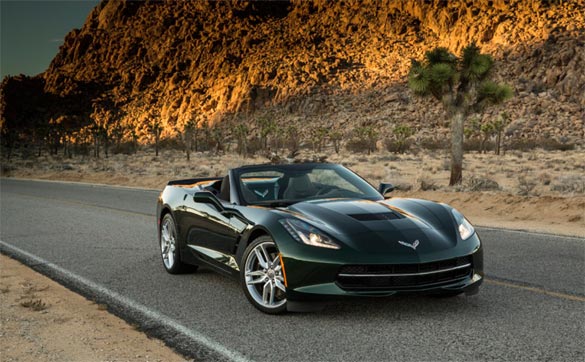 We wondered when Top Gear's British pontificator Jeremy Clarkson would give his low-down on the new Corvette Stingray.
Well, we don't have to wait any longer, and believe it or not, Mr. Clarkson speaks very highly of Chevrolet's latest creation from across the ocean.
"I'm going to make no bones about this," he writes. "I drove the Stingray to, and then round, the Top Gear test track the other day, and while I admit that a clear blue sky can make any drophead seem acceptable, I absolutely loved it."
In fact, in his review of the car, he used words like "excellent," "tremendous," "a masterpiece," "a greatest-hits album," and "fun" to describe the new Stingray.
Are you sitting down?
Here comes praise for the Corvette rolling out of Clarkson's mouth:
"Corvettes have always been good-looking," Clarkson notes, "but this one is a masterpiece. Yes, it has four huge exhaust tailpipes and a bonnet that's more sculpted than the Himalayas. So I'll agree it's childish, but what's wrong with that? The Lamborghini Aventador is childish. The Ferrari 458 Italia is childish. The Jaguar F-type is childish. And the Stingray looks as good as any of them. Better, in fact, from some angles. It's one of the most beautifully proportioned cars I've seen."
Clarkson points out that Chevy has taken all of what's good from the best of Europe and Japan and put it into the new Stingray.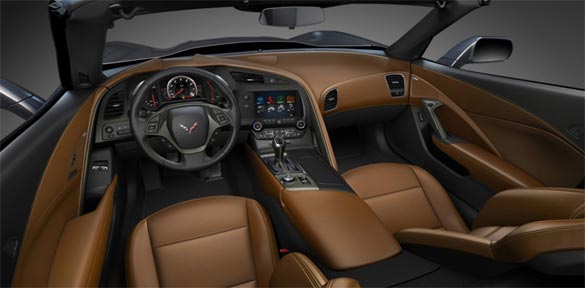 "It has the same sort of unpronounceable suspension and electronic differential that you get in Ferraris, the same sort of throttle-blipping technology that you get in a Nissan 370Z, the same sort of head-up display that you get in a BMW M5 and a system that shuts down half of the cylinders when they're not needed. The same as you get in a Bentley," he says.
Furthermore, he praises the Stingray for not only delivering "impressive" straight-line performance but says that this generation of Corvette "can do something else as well. It can go round corners. Both kinds — left and right."
He even calls the few issues he found about the car "tiny." Not even the nose "graunching" going over speed humps and a ride on "the wrong side of firm" could make a dent in his love for the Stingray.
Clarkson said he didn't mind those minor issues "because I was having too much fun. With all eight cylinders engaged, the bellow when you accelerate is intoxicating, and this is a car that behaves like a Mercedes SLS. It's happy only when there's 40 degrees of opposite lock up front, a grinning driver in the middle and enough smoke pouring off the rear tyres to hide a battleship."
To hear such words from a previously harsh critic of the Corvette is probably like music to the ears of folks like Tadge Juechter.
Still, lest you think Clarkson has renounced his British citizenship and is ready to move to a double-wide in Alabama, read his parting comments:
"There is just one thing, though. If you drive a Jaguar, you are welcome to drop round at my house any time for tea and buns. If you drive a Corvette Stingray, you are not."
Nevertheless, he gives the new Stingray 4 stars on a scale of 5. What's next? The Queen Mother greeting the peasants sitting on the back deck of a red Stingray convertible?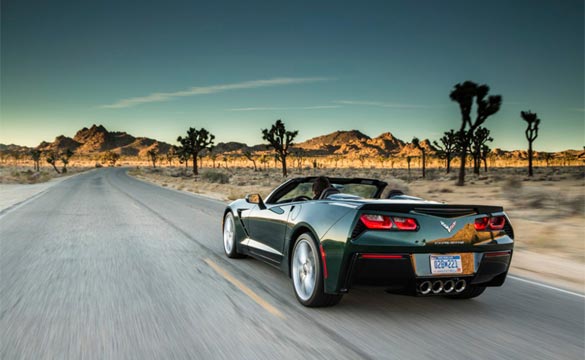 Source:
driving.co.uk

Related:
Clarkson Selects Corvette ZR1 as his Car of the Year
[VIDEO] Top Gear's Clarkson Outruns Murderous Black Corvette in a Fiesta
Top Gear: Corvette Stingray vs Porsche 911