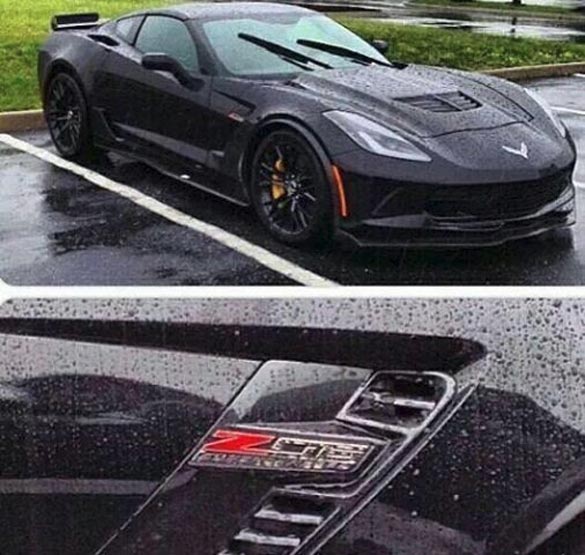 This photo of a Black 2015 Corvette Z06 started making the social media rounds Sunday and it was a very popular post on our facebook page over the weekend.
The Corvette is as the title says, parked in a lot during a rainstorm.
Outfitted in Black with yellow calipers, this may be the same black and yellow caliper Z06 we saw in a recent video of a 2015 Corvette Z06 highway driving. It has the same smaller winglet set on the front splitter and the Wickerbill spoiler appears to be missing from the huge rear spoiler.
The Z06's muscular looks and the wet black exterior gives it a sinister look that reinforces the recent confirmation that the supercharged LT4 will make 650 horsepower and 650 lb-ft of torque.
Here's that video again of the Black Corvette Z06 driving down the highway:

Related:
Corvette Assembly Plant Gearing Up for Production of the New LT4 Engines
[VIDEO] 2015 Chevrolet Corvette Z06 Convertible and Coupe
The 2015 Corvette Z06 is Officially Rated at 650 Horsepower