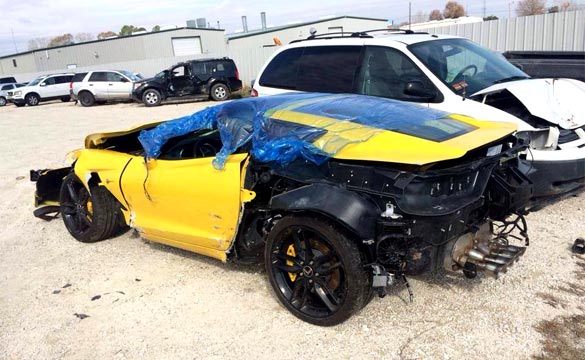 Time for another SAVE THE STINGRAY's post.
No, I don't think this will buff out.
Found this image on Facebook. No context about the accident and none is needed. What's really sad is that I am becoming desensitized to the wanton destruction of the Stingray.
Click here to see a larger version of this Wrecked C7 Corvette Stingray.

Source:
SouthernFresh on Facebook

Related:
[PIC] Red 2014 Corvette Stingray Crashes in the Snow
[PIC] Wrecked C7 Corvette Chassis Will Get a Camaro Makeover
[ACCIDENT] Another 2014 Corvette Stingray Bites the Dust