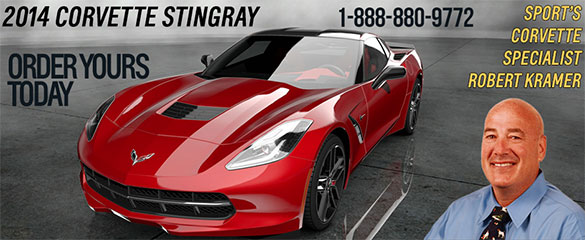 CorvetteBlogger.com would like to give a Corvette wave as we welcome Sport Chevrolet to our family of sponsors.
Sport Chevrolet is a family run dealership that has been serving the greater Baltimore/Washington D.C/Silver Spring MD area for over 35 years now.
The Corvette specialist that we are working with there is Robert Kramer who tells us they have 2014 Corvette Stingray allocation as well as 2013 Corvettes in stock now including two Torch Red Corvette 427 Convertibles.
Are you planning on ordering the 2014 Corvette Stingray? Give Robert Kramer a call at 888-880-9772 or email him directly at [email protected].
Sport Chevrolet is located at 3101 Automobile Blvd in Silver Spring, MD.