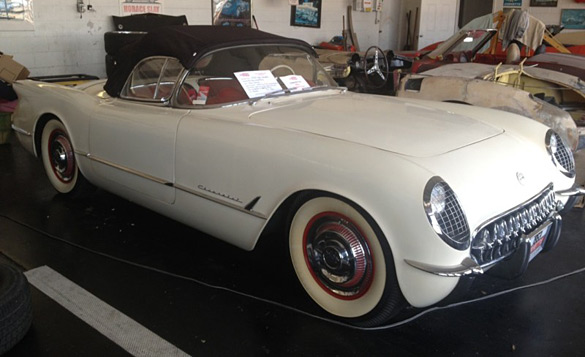 If you're fan of original cars like we are, have we got one for you. Check out this unrestored Bloomington Gold Survivor Corvette currently up for sale on eBay. The 31,000 mile C1 is reported to be 1 of only 2 such cars to claim Survivor honors and the seller has a letter from Bloomington Gold to back up that claim.
Up for auction is 1953 Corvette VIN 198. It is one of the 300 first year Corvettes to roll off of the assembly line in Flint, Michigan that year. In the rather succinct auction listing the seller states that the car has 31,584 miles on it since new and that everything on the car works and also adds that the car is "ready to ride". Overall, the car appears to be in pretty typical Survivor condition for a 60 year car. A photo of the 2008 Survivor award and the letter from Bloomington Gold is included in the ad.
The new owner will also receive an aftermarket hardtop with their purchase. As we mentioned, the eBay listing is a little short on information, but the owner does list his phone number for more information on the car. We recommend that prospective buyers get dialing before placing a bid.
We did some Googling for some history on the car, but didn't find too much. Just a couple of brief entries in both the