We're watching the GM style party tonight live on www.GM.com. We'll be continuously updating this post at the evening progresses. Jeff Gordon is co-hosting the event and has alluded to a special car making an appearance tonight.
UPDATE: Video of the Corvette ZR1 introduction uploaded by SlashGear.com. More photos after the jump.
GM did this introduction right. With Kid Rock on the mic, Jeff Gordon drove the new Corvette on stage. Here is the new 2009 Corvette ZR1!!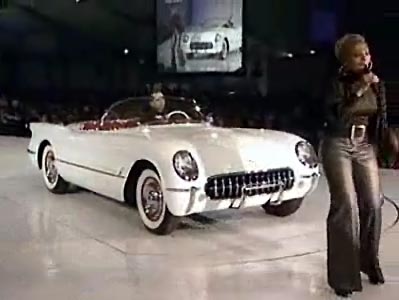 Mary J. Blige is the first artist to take the stage and surprise, the first car of the evening is a 1953 Corvette.

Source:
General Motors
Related:
2009 Corvette ZR1 Will Be Unveiled at GM Style Party
Technorati Tags:
Corvette | Vette | 2009 | ZR1 | NAIAS | Detroit | GM | Style |