We've detailed how the Corvette Team looked to the first Corvette Chief Engineer Zora Arkus-Duntov for inspiration and motivation as the development of the mid-engine C8 Corvette progressed from a clean sheet of paper to the launch of the 2020 street car. The team further extended its thanks to Zora by featuring his profile on the eighth-generation sports car in several places, most recently added to the Corvette's windshield on the lower passenger-side corner.
Corvette enthusiasts have also been saying thanks to Zora in their own way, as we've seen over the years as owners have added his name on their custom vanity plates.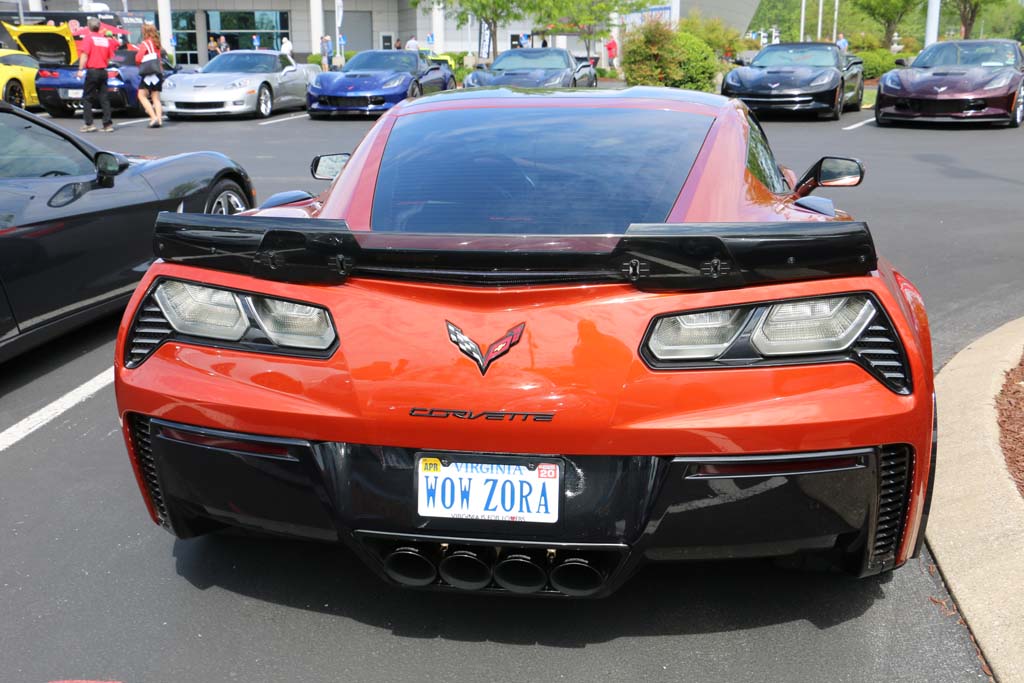 Our friend Rick 'Corvette' Conti, a national Corvette seller with Coughlin Chevrolet outside of Columbus, Ohio, just took delivery of his first Corvette ever, a 2021 Rapid Blue Convertible. And while he considered saluting Zora for his first custom vanity plate, Rick decided he wanted to offer thanks to someone else who was able to accomplish what Zora and his fellow Chief engineers were unable to do. That person is Tadge Juechter, the current Chief Engineer of the Chevrolet Corvette.
Rick's vanity plate is a nice tribute to Tadge who is the only Corvette Chief Engineer to ever build a production mid-engine Corvette, and Rick thinks that Zora would be most impressed with Tadge and the team for "perfecting Zora's idea beyond what Zora could have ever imagined."
With the current pandemic limiting events and travel, Tadge and the Corvette Team have been unable to hear directly from the legion of owners and enthusiasts who have waited years for the 2020 Corvette. Now that the C8 is in its second year of production, it would be great to see more shout-outs to honor Tadge for his role in making such a fantastic sports car.
Here is Rick who showed off the license plate for the first time on Saturday:

Source:
Rick 'Corvette' Conti / YouTube

Related:
[VIDEO] C8 Corvette Front License Plate Options with Kirk Bennion
[PIC] C8 Corvette Owner's Vanity Plate Brings Out The H8TERS
[PIC] Actor Ian Ziering Gives the 2020 Corvette His Stamp of Approval