The American rendition of "the most famous car show… in the world" has been revived by Motor Trend, and I (Corvette Blogger's resident Top Gear super fan) was able to squeeze the two-part premiere into my viewing schedule between my toddlers' dueling Lion Guard and Bubble Guppies marathons and my current "the kids are finally in bed" show with my wife, Counterpart.
Many automotive publications are hesitant to talk about this show for fear of pimping a rival's content, so welcome to the only TGA review in town! I am happy to report that early indications point to the third time being the charm for the Plucky Motoring Show that has struggled for footing on our shores.
The History of Top Gear America
The original US Top Gear, helmed by Tanner Foust, Rutledge Wood, and Adam Ferrara, enjoyed a 72-episode run on History from 2010 through 2016. After six seasons, the BBC Worldwide production company decided to pull their second most valuable piece of intellectual property in house. The resulting reboot debuted on BBC America in 2017 but failed to meet expectations and was canceled after only eight episodes. Following that misstep, TG America was placed on the shelf for three years.

After scoring a massive coup of Amazon and Netflix by landing exclusive US streaming rights for the original, Clarkson, Hammond, and May-led version of Top Gear, Motor Trend stepped up as a dance partner with an existing network of car-themed content that could help the BBC successfully re-reboot Top Gear for audiences in the land of the free and the home of the brave.
The first fruits of this Anglo-American alliance are starting to trickle on to Motor Trend's streaming app, MotorTrendOnDemand. (join free for 7 days!).
The Hosts
Since Jeremy Clarkson was removed from Top Gear for striking a producer over the on-set catering options, the BBC has learned, both here and in the UK, that no matter how good the cars get, or how creative the challenges are, it's the presenters and their chemistry that keeps Top Gear running in high gear. Even early on, when the new group is still getting used to each other, Motor Trend's TG seems to have something that was noticeably absent the last go-around.
Dax Shepard – The comedic actor, podcast host, and husband of Kristen Bell has been set-up as the leading man on the new incarnation of Top Gear America, which he also executive produces. Dax had me at LSA-swapped Roadmaster Wagon, and never let go, but the surprising depth of his car-guy status was on full display in the pair of premiere episodes. It turns out that he goes beyond the run-of-the-mill celebrity car collector trope with some legitimate racing credentials. His competence behind the wheel addresses one of the biggest grievances that viewers had with the History Channel version of the show; uneven level of competition between the hosts (we always knew that Tanner was going to win, and as fun as it was to watch him drive (especially a C6 Z06!), the lack of drama got old fast). Out of the three hosts, Dax seemed most comfortable in front of the camera, and he set a joyful and even folksy tone that felt perfect for TGA.

Rob Corddry – In spite of his four Primetime Emmy Awards, Playback.FM's 12th most famous Rob was the biggest question mark heading into the first season of new Top Gear America. His quote in Motor Trend's Getting to Know piece about "not getting all bogged down in details" and "just get psyched about cars, in general," raised a red flag to all of the car nerds out there that he might not be overly qualified for his new post-Ballers job placement. One of the first things out of his mouth with episode one barely underway is, "has Dax mentioned that he's from Detroit yet?" and apart from representing casual car fans, it is immediately clear why Corddry made the roster. That first joke is a rare example that gets funnier as it ages. It was like he let us in on a little secret that we would have had to learn for ourselves over an entire season. Dax ends up alluding to his Detroit-ness at least a half of a dozen times throughout the two introductory episodes, and it always made me smirk. A few of his ensuing cracks didn't quite land or felt pre-scripted, reminiscent of Dennis Miller's brief stint in the Monday Night Football booth. Still, I always appreciated the lighthearted, enjoyable tone that MT was trying to set for its new flagship program. Rob went on to show his quality as more than just comic relief in the "Overlanding" episode. Overall, in Top Gear terms, he's the anti-James May, and I'm a fan.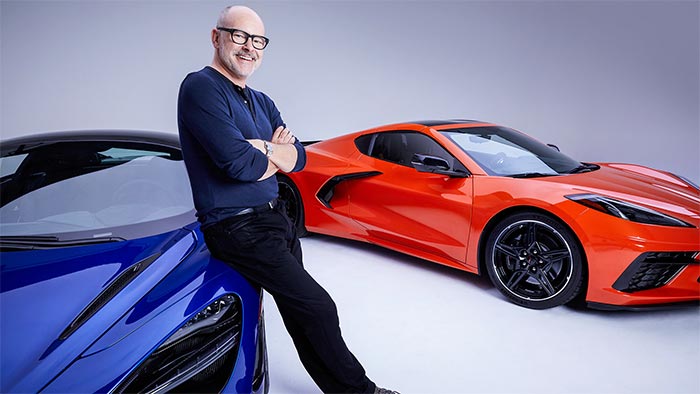 Jethro Bovingdon – I can hear the preliminary meetings between MT and the BBC in my head; "people think of this as a British show; we need one of our people on this project as a mental bridge." "We are already flush with on-air talent, and they want in." Jethro was the obvious answer to both calls. Being an old fan from his days at EVO and an avid watcher of Motor Trend's Head2Head show, I mostly knew what to expect from Mr. Bovingdon. Chris Harris is the easiest historical member of the TG roster to liken The Bov to. Both are small Englishmen with the gift of the drift, but while Harris plays the grumpy, overly competitive role on the recasted Top Gear UK, Jethro is contagiously jolly. I eagerly anticipate a crossover event that puts them onscreen together, but for now, Jethro is an excellent complement to TGA's two professional actors. Along with the accent that we all want to hear when viewing TG, he brings nerd-levels of car knowledge and a competitive edge to the show that will be fun to watch play out next to Dax in racing challenges.

All three hosts seem genuinely enthusiastic about winning the dream-job lottery, and out of the many trifectas of talent that the BBC and their partners have put in front of us throughout the years, these guys seem like the bunch you would choose to hang out with at James May's pub. They seem like an authentically cool triad that I am looking forward to watching gel. Chemistry takes a while to develop, but they are already much further along in that respect than any, but the original big three were by episode two.
The Challenges and the Cars
The first two episodes didn't get too crazy. Anyone looking for classic Top Gear fare should be happy with the beautiful cinematography that they see. In a slightly ambiguous first chapter, the hosts are supposed to meet up with supercars that best represent them as people. The logic being best car=best human. They wander away from this objective quite a bit, but this slight lack of focus could be refreshing to fans of the original series that felt, even in the waning days of Clarkson's reign, the show felt too scripted. For those who are curious, Jethro sees himself as a McLaren GT, Rob drives a Porsche 911, so he brought a better version to the party (a 991.2 GT3 PDK), and Dax pulls up with a base Shelby GT500 that he swaps out for a Carbon Fiber Track Pack, Golden Ticket car when the producers send them to Willow Springs (which they call the Top Gear Test Track) for timed hot laps. We won't play spoiler here, but the whole thing turned into a two-horse race due to driver skill.

Episode two flips the script, and we get to see Eagle Scout Rob in his element for a bout of Overlanding. The guys meet up in a mountainous part of Arizona where they have to try their hand at offroading/camping/surviving on a $5,000 budget. Rob's vehicle of choice here is an '89 4Runner with a wooden shed where the rear seats used to be. Dax lives out his Chuck Norris Breaker! Breaker! fantasies with a custom '70s Econoline van (complete with a waterbed and the best exterior mural to grace the small screen… maybe ever) and Jethro buys himself an offroad-ized Nissan 350Z. Again, I don't want to spoil anything, but it should be pretty easy to tell which one reaches the checkered flag at the mountain top easiest.
Each adventure is interrupted mid-way for a Dax-on-track car review. The first of these features Motor Trend's recently crowned Best Driver's Car, the Lamborghini Huracán Evo. That car's naturally aspirated V10 wail is replaced by supercharger whine in round two when Dax takes a Charger Hellcat Widebody dirt-tracking. Both vehicles were great choices, but it was Mr. Shepard's deep-cut movie references and engaging personal stories that shone brightest in these segments. I assumed that Dax would share reviewing duties with Jethro, the man who makes a living by shaking down new vehicles, but now, it would be alright with me if all of the side reviews are left to the Armchair Expert.
Gripes
So, the whole thing sounds like a raging success, but I do have a handful of complaints. First and foremost, of these is with the show's length. Traditionally, Top Gear has been shot to fill an hour-long TV slot on BBC 2. Motor Trend is following the lead of Amazon's Grand Tour by cutting the fat. TGA has no theme song (sorry if you are a fan of The Allman Brothers!), no studio segments, and no celebrity guests. This lean and mean strategy can be great; focus on the show's best parts, but MT may have gone too far in cutting TG down to a scant 30ish minute run time. The best episodes of old Top Gear were the ones where you really felt like you were along for the ride. The amount of editing required to fit a full road trip into one half of an hour completely takes you out of the action and makes it feel more like an extended free preview than an entire episode. The run-time issue also made the actual car reviews feel rushed. The Stig (is that you, Randy?) made a brief appearance to lap the Hellcat at Willow Springs after Dax had his turn, but anyone who was new to the show would have been completely lost. He got no introduction; it just jumped right into the start of his lap. The fact that the show had already featured so many great cars and the Charger was the only one that got to lap really bothered me. Oh, by the way, a Pagani Huayra BC was also lapped off-camera as a yardstick but also received zero mentions or visual proof. How fast was the Stig in the three supercars from episode one? Or the Lambo and the two surviving cars from the fake-out intro to the first episode? We gots to know!
Speaking of the fake-out, it was funny and unexpected, but our readers aren't going to like it. I'm hoping that the eighth-generation Corvette gets some real screen time in a future episode! It was cruel to dangle a C8 cannonball challenge in front of us and then pull the rug out with a "just kidding, on to the next thing!"
After his Motor City roots and his A-lister wife, the thing that Dax references most is the show's budget. These jokes made me chuckle a couple of times but also acted as a spark of fear. Was the action in the first two go-arounds is all we are going to get? A big part of the romance that fans associate with original Top Gear came from the locations. Watching TG was like being able to escape to an exotic locale for an hour. This was also the biggest strength of History's version of the show. America is a huge, beautiful country with near-infinite climates and terrains that anyone with four-wheels can explore. I sincerely hope that MT takes advantage of that fact instead of just sticking with familiar locations near their home base.

Overall Rating
Out of 8-Cs, Corvette Blogger gives the first two episodes of Motor Trend's Top Gear America a C6.

Source:
MotorTrend On Demand

Related:
[VIDEO] Wheeler Dealers Works on a 1964 Corvette's Ignition and Drum Brakes
[PICS] The Batwoman's New Batmobile is a C7 Corvette Shooting Brake
'The Right Stuff' On Disney+ Details Astronaut's Corvette Connection