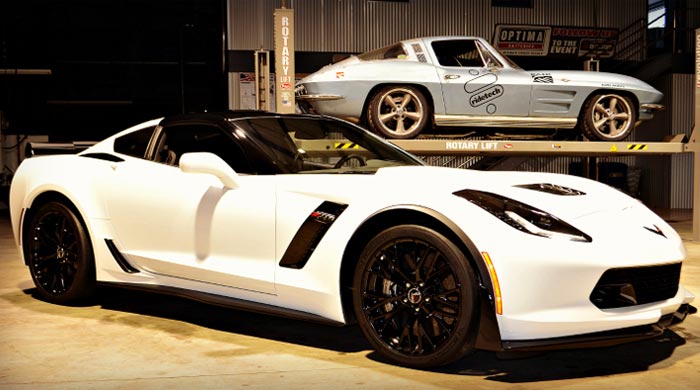 The National Corvette Museum welcomed a new product partner to the NCM Motorsports Park on Aug. 27 with the addition of RideTech suspension components to its lineup.
RideTech triple adjustable coilovers and Delrin bushing components will be installed on NCM track cars, and visitors to the track will be able to buy RideTech suspension parts on site. RideTech will also be involved in track support activities.
Motorsports Park General Manager Mitch Wright says the rolling Kentucky terrain and track features like the "Sinkhole" with its big and sudden elevation change are perfect for RideTech suspension components.
Wright said the components "will be an important part of optimizing the racers' track day experience."
"Those who like turning their own wrenches will be able to purchase parts through our Winding Road Race Shop," Wright said, "and those who prefer full service can have them installed at the NCM installation center."
RideTech founder Bret Voelkel is just as excited about the partnership.
"We are very fortunate to have such a world-class facility in our backyard, and excited about working with the NCM staff to bring suspension components and track support to their participants," Voelkel said. "The NCM facility will be a wonderful tool to refine and validate our product development processes."
All RideTech products are designed, refined, and manufactured in the USA. Visit www.ridetech.com to learn more about their product offerings for Corvettes.

Source:
lateral-g.net

Related:
Corvette Museum Featuring Two New Corvette Racers in the Corvette Performance Display
Corvette Museum Receives First Donation of a 1956 Corvette
Holley Control Tower and Winding Road Race Store Officially Opened at NCM Motorsports Park