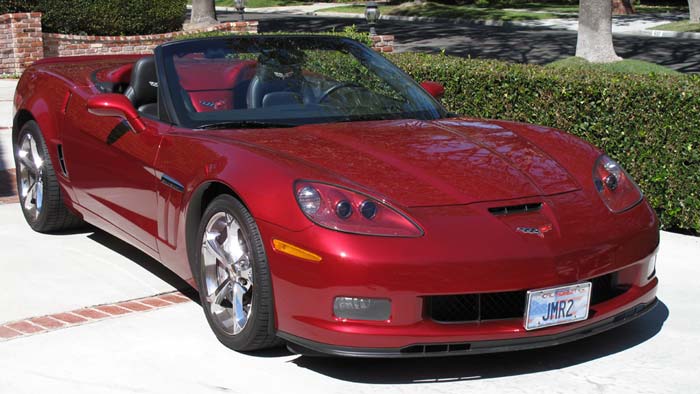 Let's face it, mounting a front license plate on a C6 Corvette sucks. The "official" method requires drilling into the front fascia – something most Corvette owners are not real comfortable doing. And if you've been going without a front license plate, you know that feeling of wondering if you're going to be pulled over. You could be facing a ticket ranging from $100-$250!
So leave it to Corvette enthusiast and NCRS judge to come up with a much better method – the C6 Aero-Plate!
The C6 Aero-Plate's patented front license plate mounting bracket is CNC machined from billet aluminum. The strong but lightweight bracket is anodized for durability and corrosion resistance. The best news is that it attaches using existing screw locations on the C6 Corvette as well as velcro tabs so no drilling and no two-sided adhesive tape.
The license plate can be mounted in both "plate-down" or "plate-up" configurations for the standard Corvette Coupe and Convertible. For the Grand Sport or Z06, the plates are mounted in a "plate-up" configuration. The bracket won't damage or leave abrasion marks on the front fascia when in use and it can be easily removed for any autocross or track events.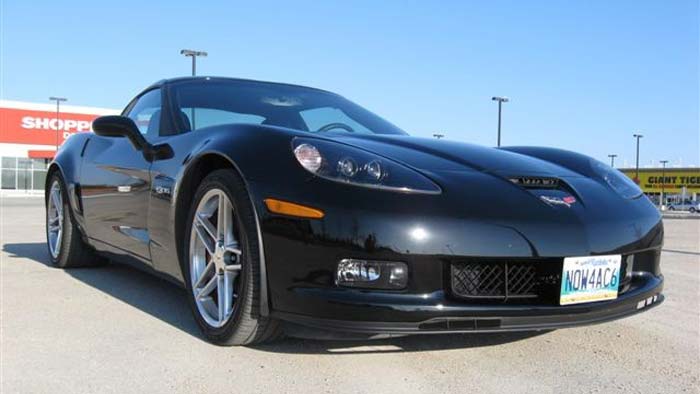 The C6 Aero-Plate is one of the finest and most durable front license plate mounting bracket we've seen for the C6 Corvette. If you live in one of the 31 states that requires a front license plate, you owe it to yourselves to check out the C6 Aero Plate.
You can order the C6 Aero-Plate front license plate mounting bracket directly from the manufacturer. The prices for the C6 Aero-Plate bracket are $149 for the standard black anodized or $169 for the polished version. However, readers of CorvetteBlogger are offered a special $20 discount on either bracket. For more information, call Man Machine Interface at (440) 871-6496 or email them at [email protected].

Source:
Man Machine Interface // C6 Aero-Plate
Related:
Six Cool Corvette Products and Accessories from the 2015 SEMA Show
[VIDEO] Watch a Time Lapse Rendering of this Corvette ZR1
[VIDEO] Man Turns C6 Corvette into a Full Scale Remote Controlled Car