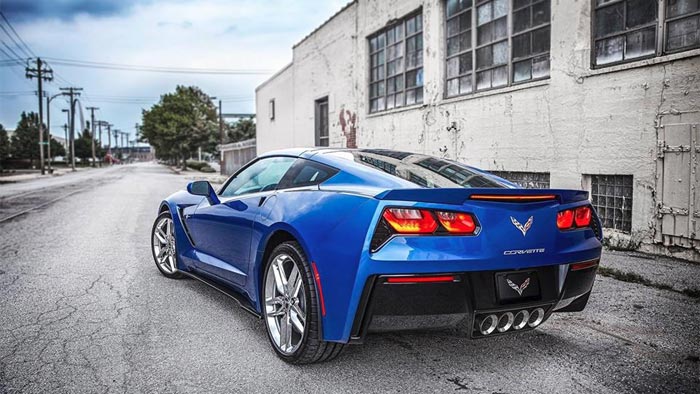 Well, here is another bombshell dropped by Chevrolet regarding exterior colors for the Corvette.
Chevy will be phasing out production of two additional 2016 colors – Laguna Blue and Shark Gray – by the end of the 2016 model year. According to GM, the last opportunity to order these two colors will come in April.
We call this a bombshell as Chevrolet has already ended the production of two of Corvette's ten exterior colors, Inferno Orange and Night Race Blue, and so having 40% of the exterior colors off the table is unprecedented.
With these two additional color build-outs in the works, it looks like Chevrolet will only be keeping six of ten colors for the 2017 model year.

Never in our coverage over the last 10 years have we seen Chevrolet make this many color changes in a single year. We believe a lot of this has to do with the new $439 million paint shop at the Bowling Green Assembly Plant that is under construction now and is supposed to be be operational in the spring of 2017.
Laguna Blue was one of the original new C7 colors which first appeared on the 2014 Corvette Stingray. That color was chosen by 9% of buyers in 2014 (3,356) and 8.3% of Stingray and Z06 buyers in 2015 (3,015). The color was moderately popular with it finishing production at either 5th or 6th out of the 10 colors offered in the last two years.
Shark Gray came online in 2015 and replaced the popular Cyber Gray which was a carryover from C6 production. In 2015, Shark Gray was the 3rd most popular color behind Arctic White and Torch Red for 14.8% of production (5,130)
If you still want to order a 2016 Corvette Stingray or Z06 in either Shark Gray or Laguna Blue, here are your drop-dead dates:
G1B – Shark Gray – phases out in May. Last date to order is April 15
G7H – Laguna Blue – phases out at end of 2016 MY. Last date to order is April 28

So now more than ever are looking forward to the National Corvette Museum's Bash at the end of April to get the scoop on what we hope will be four new Corvette colors for the 2017 model year.
Related:
GM to Invest $439 Million for a New Corvette Paint Shop
Color Changes are Coming Immediately to the 2016 Corvette
[PICS] Chevrolet Offers New Yellow Full Length Stripe for 2016 Corvettes