Each week, Criswell Chevrolet's Mike Furman delivers new Corvette Stingrays and Z06s to his customers who come from all parts of the country to work with the nation's top Corvette seller.
In this week's dispatch, Mike delivers more than a dozen Corvette Stingrays and Z06s to customers in eight different states: TX,CA,NJ,DE,ID,FL,MD,VA. Mike also shares some views of his office.
~Mike S from Maypearl, TX called me last week and I gave him a sight unseen number on his White 2012 Vette…he picked out a stunning Daytona Sunrise Convt and off he went and arrived this past Monday at 9am. Not everyone can drive roughly 1,380 miles in a day and a half and then turn around in a new Stingray Convt and do it again…but Mike did. Bill from VA (AOROADS) came up and took some pics. Words from Mike "Car exceeds my expectations. The C6 is truly obsolete. Tadge and company nailed it. Bill asked how I got home so darn fast. Simply said, the car is extremley relaxing to drive. Even in heavy traffic. The seats are so much more comfortable than those in the C6. Do not be surprised if I trade for a Z06 with you about this time next year. " Mike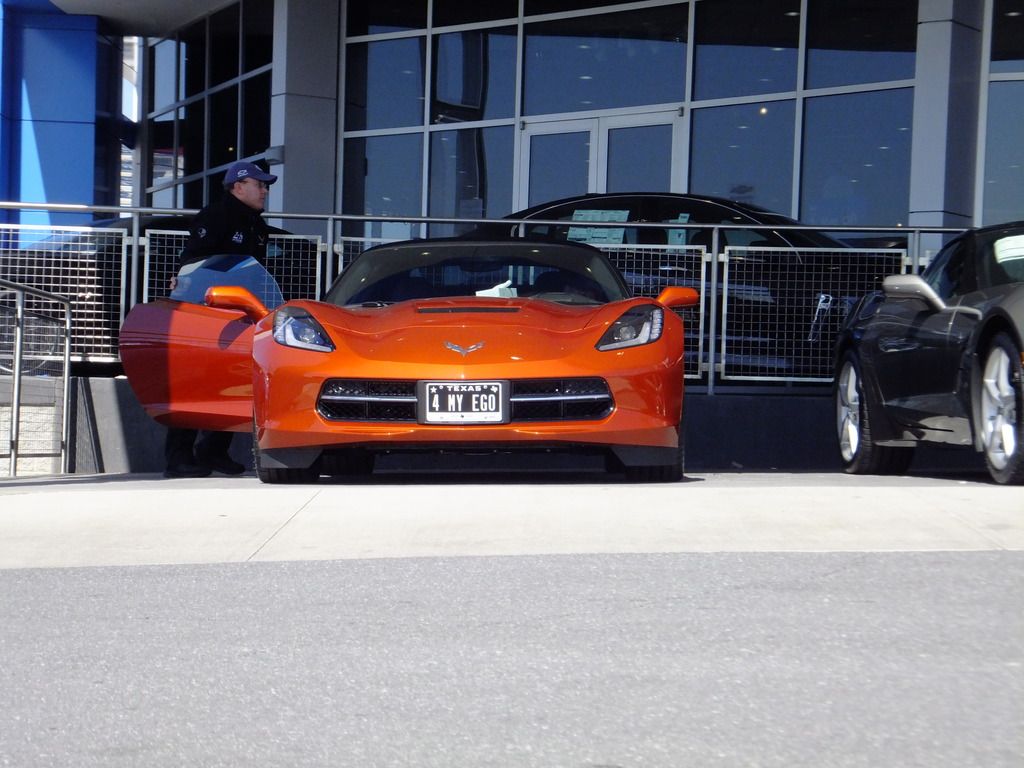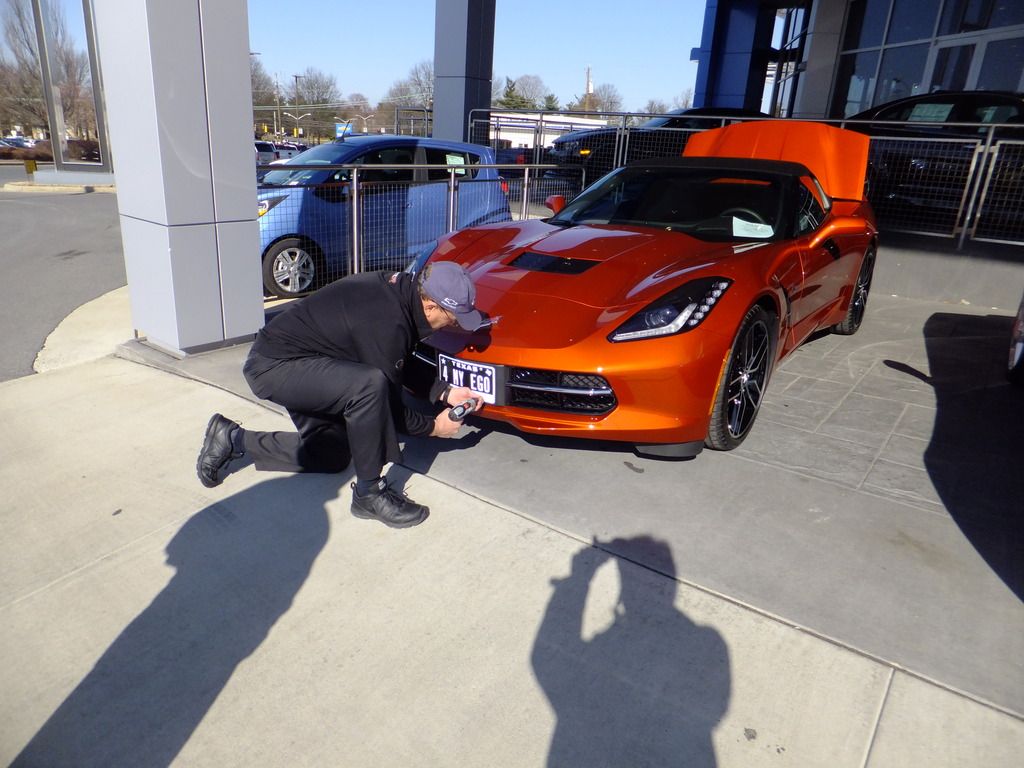 ~Ed H from San Francisco, CA bought a Z06/Z07 cpe in Shark Gray and waited until Friday to Fly East to drive it home. A mere 2,800 mile ride back to the West Coast. I had a shipper ready to take it but he wanted to see the USA in a new Chevrolet.




~Josh H of Wilmington,DE is a young guy with a vision. He owns "HorsePowerAddicts" and he states this Black 1LZ Z06 won't be stock for long. Give it a week he states. I can't wait to get his video of the changes he plans…Stay tuned for that!!




~R.O. of Northern NJ drove a rental car down yesterday and picked up his brand new Shark Gray Stingray cpe. The wheels and calipers really Pop on this car…and special thanks for the two dozen Bagels you brought me!




~Bill B of Meridian, Idaho lives a mere 2,365 miles from Criswell but found me on the Forum and called on a specific Shark Gray Cpe we had. Wrapped up the deal and his Stingray is already headed West to his Home.




~Fran C of Jupiter, FL factory ordered his Shark Gray and Kalahari Z06 cpe and was excited to get my pictures and he will be more happy when his Z arrives at his driveway today.




~Wayne L of North Potomac, MD only lives minutes away from Criswell so he factory ordered his Laguna Blue Stingray 6 weeks ago and drove away mid week.




~Jon C of Grasonville, MD factory ordered his Night Race Blue with 3LT Brownstone Stingray and was thrilled with the final results as he took my word from past orders that it is an awesome combo!




~Mike P of Midland, TX took delivery last month and he just shared some cool pictures to his Velocity yellow Z06.




~BJ of Suwanee, GA took delivery of a stunning Laguna Blue Convt at the Museum and couldn't wait to get it home…to their new home that is. New home and first Corvette all in the same week. I'd say he is busy!




~Super Cool Silver and Red Z06 prepares to leave the stable…




~The view from my office about three times per week…




….and my next months inbound orders …




~Throwback Picture…The General and his Corvette.



Mike Furman
301 212 4420
www.corvettefurman.com
Criswell Chevrolet
Gaithersburg, MD

Mike can deliver new Corvettes at Criswell Chevrolet in in Gaithersburg, MD or through the National Corvette Museum's R8C delivery program. He can also deliver new Corvettes via covered transport direct to your door or a courtesy delivery to the Chevrolet dealer near you.
If you are interested in a new Corvette Stingray, Z06 or any of the offerings from Callaway, give Mike Furman a call. You can find him at Criswell Corvette in Gaithersburg, MD at 301-212-4420 or via email at [email protected].

Source:
Mike Furman / Criswell Corvette

Related:
Corvette Delivery Dispatch with National Corvette Seller Mike Furman for Week of March 15th
Corvette Delivery Dispatch with National Corvette Seller Mike Furman for Week of March 1st
Corvette Delivery Dispatch with National Corvette Seller Mike Furman for Week of Feb. 15th
[PICS] Corvette Seller Mike Furman Takes Delivery of his Personal 2015 Corvette Z06