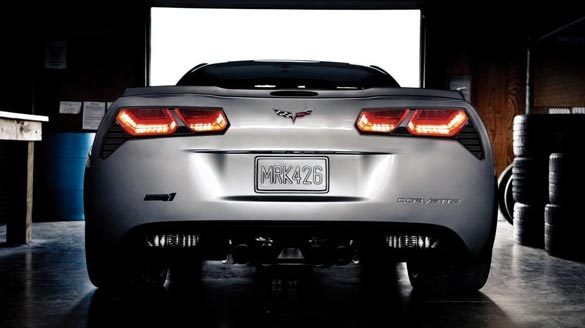 Here's conversation starter.
Now that GM is talking about extending some of the design elements of the C7 Corvette to other Chevrolet's, why not take a look at how they would look on a previous generation Corvette, the C6 ZR1.
The photo was posted by Steve_R on the Corvette Forum, a previous C6 owner who now drives a C7 Stingray. He admits to finding some humor in discussions surrounding the C7's Corvette's "controversial" tail light:
Tired of those obsolete, tired, outdated round tail lights on your C6? Want to bring it into this decade? Want to make it faster and handle better? Here's how to make all that happen with a simple light fixture modification.
Like we said, it's a conversation starter. Does it look too much like a Camaro? Let us know in the comments below or post them on our Twitter or Facebook pages.

Source:
Corvette Forum

Related:
[PIC] C7 Corvette Stingray Rendered as a Hennessey HPE2000 Drag Car
C2 Corvette's Custom Dash Gives New Meaning to Top-Flight Award
[POLL] Should the C7 Corvette's Design Go "Retro"?